It's been at least a month since the last rumour around 'Top Gun 2' surfaced, and this was by no means the most far-fetched.
It was Val Kilmer himself – that pen-twirling, volleyball-spinning icon of cool, Mr Iceman in the original – caused a stampede of whooping with his November Facebook update, that contained the promising words "Let's fire up some fighter jets again!"
It took the 'Willow' star a few tantalising hours to clarify that "being offered a role is very different from doing a role. I jumped the gun with my post. I jumped the topgun…"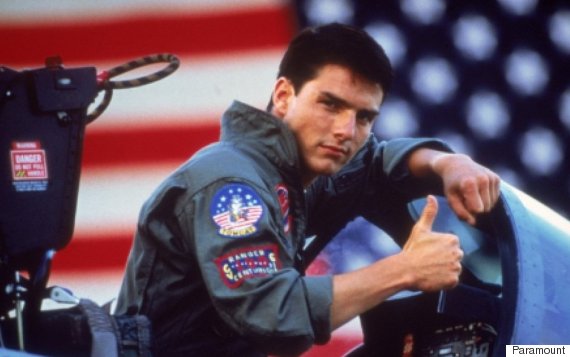 Last year, the United States Library of Congress selected 'Top Gun' for preservation in the National Film Registry, finding it "culturally, historically, or aesthetically significant"
However, it did raise once again the ever-flickering hope of a sequel to the record-breaking, soundtrack-pumping 1986 flick that propelled Tom Cruise to superstardom and became an unexpected recruitment film for the US Navy.
How likely is a sequel? Well, apparently, a project has been in the works at Paramount for the last half-decade, despite the death in 2012 of original director Tony Scott, with star Tom Cruise and producer Jerry Bruckheimer developing a suitably big story, possibly with drones this time around. Tom Cruise's only condition, it transpired when he spoke to Extra, is that the filmmakers promise "no CGI on the jets".
As the rumour mill whirls on, we catch up with the stars of the original film and cross fingers that one day very soon, we may once again see the peerless Kelly McGillis seduce Maverick with a stern brow and an admonishment that how he took on the MiG-28 in the air was "a little bit too aggressive…"
LIKE US ON FACEBOOK | FOLLOW US ON TWITTER