Maribel Valencia, 22, gave birth to her daughter Jaelyn at 11:59pm on New Year's Eve 2015, and her son Luis was born three minutes later, at 12.02am on 1 January 2016.
The children's father Luis Valencia said they have already predicted problems arising from the twins having different birthdays.
"[Maribel] really wanted to have the babies on the same birthday because later on in the years, they're going to have a little confrontation and be like, 'my birthday came first,' so it means two birthday parties, back to back," he told nbc news.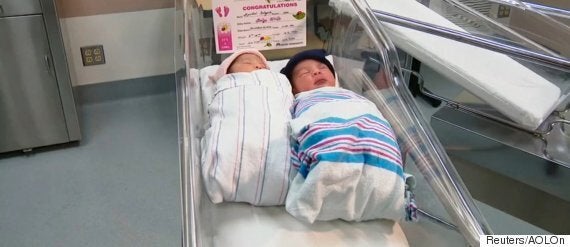 Jaelyn Valencia (left) was born in 2015 and her twin brother Luis was born in 2016
The babies were born at San Diego Kaiser Permanente Zion Medical Center, in America.
Hospital spokeswoman Jennifer Dailard said Jaelyn weighed 4 pounds 15 ounces, while her brother Luis weighed 5 pounds 9 ounces. Both babies measured 18.5 inches long.
Ms Valencia had been scheduled to have a Cesarean section on 6 January, but was told she had to deliver on Thursday 31 January because her son was breech and this could cause complications, Mr Valencia told 10 news.
The twins have a three-year-old big sister, Isabella, who Mr Valencia said was a little surprised and shocked about how her twin siblings arrived, according to nbc news.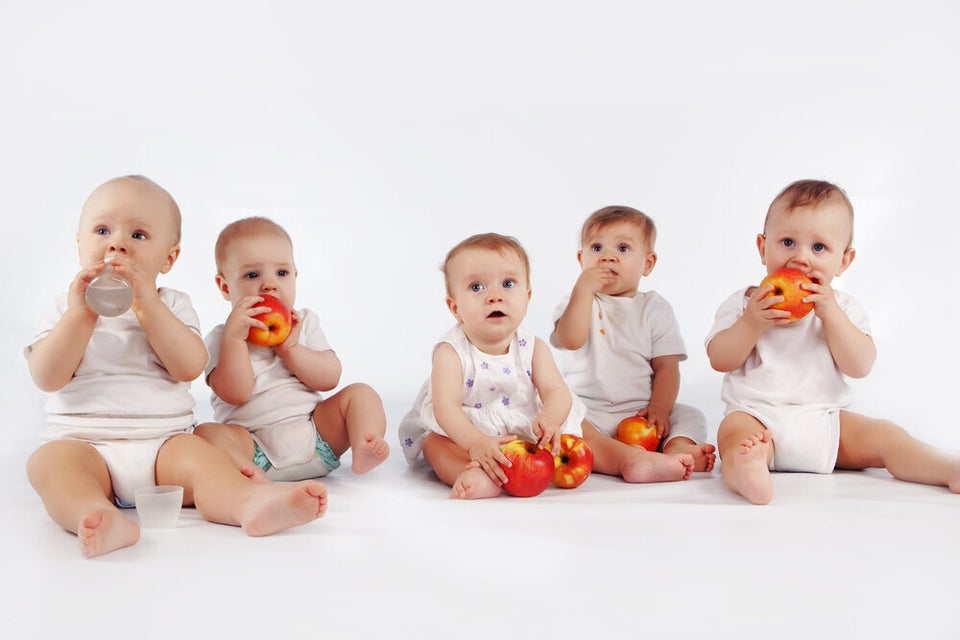 22 Facts About Twins
Related