The 2015 General Election saw 176 MPs elected to the Commons for the very first time. In a series of exclusive interviews, The Huffington Post UK is speaking to MPs from the 2015 intake of the Conservatives, Labour and SNP. This week, it's the SNP's Brendan O'Hara ...

Many of the new SNP intake become MPs last year after standing for Parliament for the first time - swept to power on the back of the post-referendum landslide. By contrast, Brendan O'Hara could be described as a 28 year overnight success story.
Now the MP for Argyll and Bute, Mr O'Hara unsuccessfully chanced his arm in 1987 and 1992. But, he explains, he kept the faith as colleagues told him Labour's grip north of the border would weaken and the "walls of Jericho would collapse".
So it was last May, and the 52-year-old left behind a successful career as an award-winning journalist and TV producer for Westminster. As the party's spokesman for defence, the Glaswegian will play a major role in the debate on whether the UK should renew the Trident nuclear weapons system (the SNP is fiercely opposed) as the decision is likely made this year.
Speaking to the Huffington Post, he reveals his family links to the formation of Celtic FC, his fondness for country music and why the little-known people who kept the independence movement going "when it was invisible" are his heroes.
Here is Brendan O'Hara's 15 from '15:
1) Where were you born and raised?
In the East End of Glasgow, called Dennistoun. They used to call it Spam Valley. A lovely area surrounded by lots of not quite so nice areas. It was always a bit of stretch. It must have been the days when Spam was something to behold.
I was born within the sight of Celtic Park floodlights. My great claim to fame was my great, great grandfather was one of the co-founders of the club. Celtic were founded out of a Catholic charity, called the St Vincent de Paul. And there was no football team for the Irish diaspora within Glasgow. Hibernian had won the Scottish Cup in 1887 and they had a celebration at St Mary's Hall in Calton in the East End of Glasgow and rather foolishly, in hindsight, the Hibernian chairman said 'and the good people of St Mary's should think about starting their own football club'. And my great, great grandfather was on the committee of St Vincent de Paul. He was sent to Edinburgh and nicked the entire Hibernian football team and called them Celtic.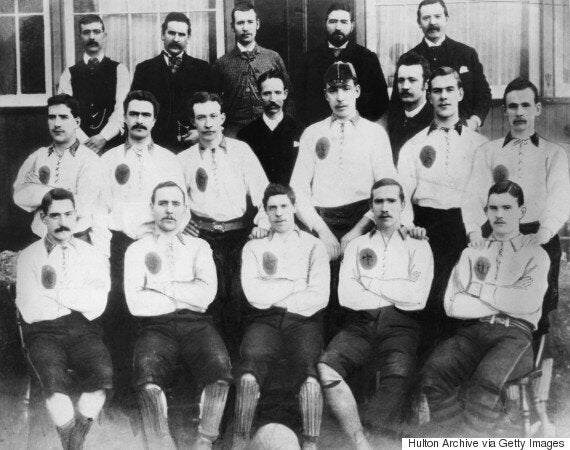 The Celtic FC team line-up for the 1887-88 season
2) What did you want to be when you were 16?
I think it was round about the age of 14, 15 that I finally admitted I wasn't good enough to be a football player. And my career in the Green and White hoops was never going to take place. Looking back it was absurd I would have got even remotely committed because I'm rubbish.
I left school with a rather derisory - and with hindsight appalling - set of exam results so went straight into Glasgow district council, as it was then, and did five years as a repairs clerk. People would come and complain about the state of their house and I was front counter. Telling people we would be there in three weeks if they had a burst pipe. That was horrific.
I had a moment when a colleague said 'I've been here 15 years this week' and a light went off in my head. I thought: 'I've got to get out of here.' I went back to college, then went to university in my mid-20s. I was very, very lucky to be able to do that. I don't think I could have done that today. We're now in a situation where if you're not totally switched on at 16 there's a danger you get left behind.
3) When did you first become interested in politics?
It was the 1979 devolution referendum that happened just before my 18th birthday. I was unable to vote in it but I remember being absolutely outraged beyond anything I thought I would be. Furious Scotland had voted 'yes' and we hadn't got our assembly. That set off a spark. Within six weeks of the devolution referendum Thatcher was elected. That changed everything. There was a bleak future ahead.
I grew up with a very Irish Catholic background where a lot of talk in my wider family was about Irish politics. They would get all misty-eyed about Irish independence, but they never believed in Scottish independence and voted Labour. I remember thinking very young how they could dismiss utterly Scottish independence, so that's when it started for me - questioning my family and peer group.
I was a voice alone at school, and looked at as some kind of freak. But a lot of those who I have maintained friendships have come across.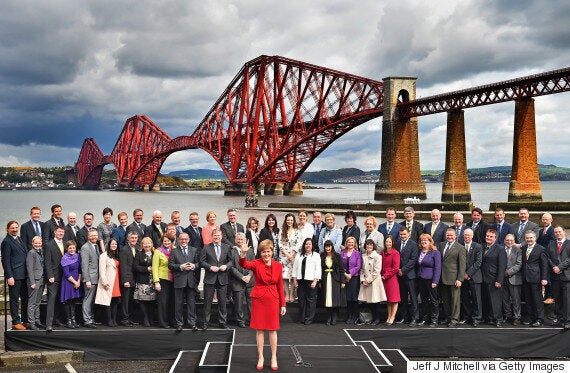 The 2015 SNP Westminster intake
4) Do you have any political heroes?
If I had to, and it might sound a little trite, a couple of old guys in the SNP in Shettleston. Alex Livingstone and Jimmy Williamson. I remember at a Burns Supper so long ago we were talking about the belief we would eventually win. And when we do win, all these people - Nicola (Sturgeon), Alex (Salmond), and Winnie (Ewing) - will all have a page in history, and it's quite right they do. But the book would never have been able to be written without people like Alex and Jimmy. They are my heroes. The people who kept this movement going when it was invisible. The people who never lost faith.
5) Who is your favourite politician from another party who is currently active?
I really, really like (Conservative MP) Jacob Rees-Mogg. I think he's a smashing bloke. I was the first of the entire 182 new intake to make their maiden speech, and Jacob replied to my maiden speech and he was incredibly generous - I know you're meant to be but this was over and above. My wife and girls were watching it from home and have always liked Jacob from Have I Got News For You. They were more impressed with his reply than my speech. I imagine we are light years apart on almost everything but he is a decent sort.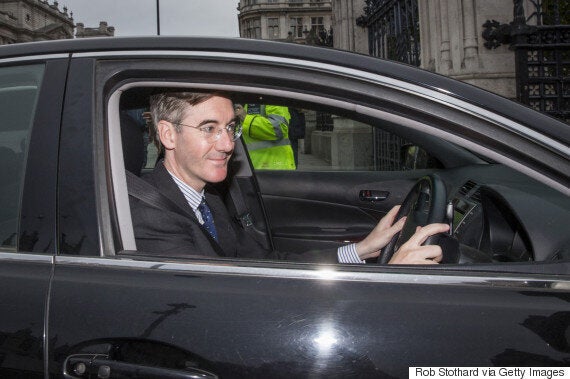 Conservative MP Jacob Rees-Mogg is "a decent sort"
6) What did you do for a living before becoming an MP?
I was a TV producer and director. I had been since 1994 or 1995. I was a journalist for a while after university and was asked to be part of the politics team on Scottish Television. Then managed to make my way to the sports department, then asked to go to the Rugby World Cup in 1995, which was an astonishing experience. Made a few contacts in South Africa and got a phone call from Sky Sports to see if I wanted to work for Sky Sports on their live football. So I did four or five years touring every ground in the Premier League. What an experience.
I went to the BBC in Scotland into factual documentaries. I won a Royal Television Society award for a sports programme we did. Scotland were the first team to play in an independent Bosnia. We built a programme from Bosnia - what it meant for politics and sport, and being part of European football, and the charities working there.
I left sport and did things like Comedy Connections and Movie Connections.
Then cuts were coming at the BBC, I took redundancy and never looked back. I was freelance for six years and the diary was full. Probably the thing I'm most proud about is a series we did called Road to Referendum for STV, which we got Bafta short-listed for. Looking at the social, political and cultural history of Scotland from the Second World War to the referendum.
7) What do you do to relax?
When in Westminster, I watch Netflix. Get a series and watch one very night. It's just become a thing. I'm on series three of Orange is the New Black.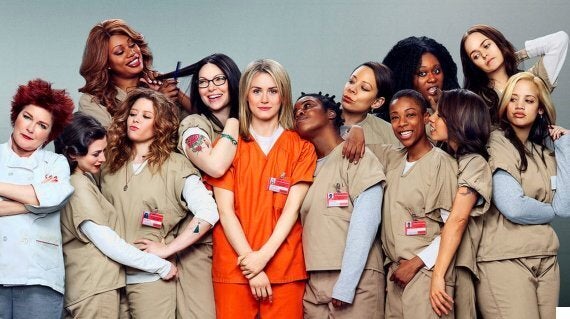 The hit Netflix show, Orange is the New Black
8) If you could run any Government department, which would it be?
Defence. I would immediately cancel Trident. There is not a moral, economic or military role for Trident. There's no case for Trident. Morally it is repugnant. Economically you're going to spend a hundred million thousand pounds renewing a weapons system at the same time as we're cutting tax credits to the poor. Militarily it is designed for a perceived 20th century problem, and it is most certainly not an answer to 21st century problems. It is useless, and it is all about Britain's status in the world.
9) What is the last book you read?
The Narrow Road to the Deep North by Richard Flanagan. Well worth a read.
10) Who is your favourite band/artist?
I'm a Beatles fanatic, but the genre I love best is country music. It's all three minute stories about loss, grief, redemption. George Jones has the best voice of anyone I have ever heard. I could listen to him all day. Merle Haggard, Dwight Yoakam, and I actually saw Johnny Cash live. Before he became cool again. 1988, 1989. Not only Johnny Cash but June was there, the family, John Jnr, Rosanne Cash and her then husband Rodney Crowell. And it wasn't even sold out.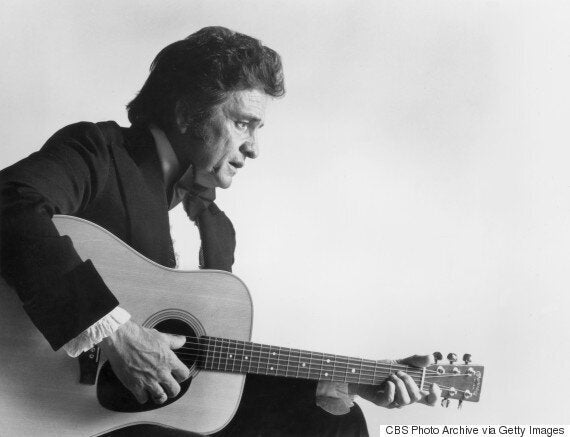 11) Would you rather go on X Factor, Great British Bake Off or Strictly Come Dancing?
The X Factor, it's the only one I've ever seen. I had to ask my wife: is that actually an amateur baking competition? Pro-celebrity dancing leaves me cold.
12) What has been the biggest change since becoming an MP?
My girls are 13, 14 and we came though the referendum together. They are very, very political - to the distraction of their friends and teachers. We got to May 7 at 100 miles an hour and they stopped, while I was propelled into this new exciting life. It took me six weeks to realise my wife and the girls were still at May 7 and asking 'where do we fit into all of this?'. That was a horrible realisation. Everything's fine but it was entirely my fault forgetting what was important to me. You cannot do this without your family.
13) What is the one thing you would change about UK politics if you could?
I think this place is designed to overawe. To make you feel small and insignificant and a tiny cog in a huge wheel. The bowing and scraping - quickly you think 'I'm not going to be overawed by this place. I'm not going to be part of this.'
The system of voting. What other national legislature has a bell ringing and you scurry along, through the lobbies, and someone with a black marker is asking your name. Each vote takes 25 minutes. It's not done by accident. The traditions are there to perpetuate this place and what it does.
14) What one reason would you give someone to visit your constituency?
It is staggeringly beautiful. It has mountains, it has lochs, it has coastline you can sail and surf. We have some of the best distilleries in the world.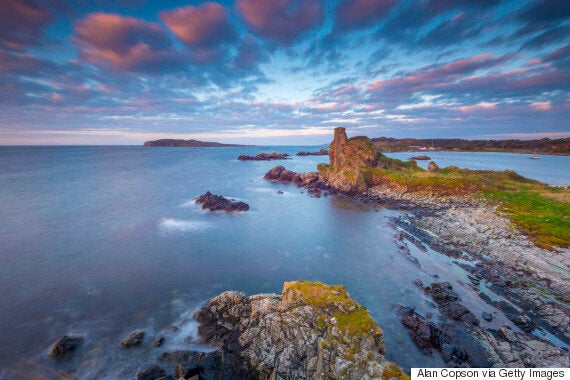 The Argyll and Bute constituency, a collection of islands, towns and villages on the west coast of Scotland
15) What three words would your best friend use to describe you?
Hopefully loyal. Disorganised. A good laugh.