About 80 women were targeted in a series of sexual assaults and muggings in an "organised" mass attack at a busy German station on New Year's Eve.
Scores of women were targeted by about 1,000 men in Cologne city centre, by the main train station on Thursday. One woman has claimed she was raped.
Fireworks were also thrown into the crowd, with chaotic scenes uploaded to YouTube.
The attacks have been described as a "completely new dimension of crime" by city police chief Wolfgang Albers.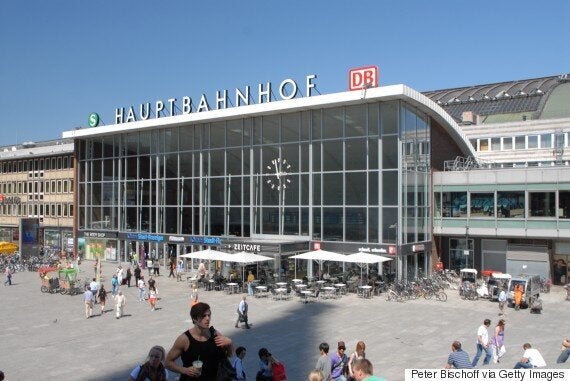 Scores of women were attacked at Cologne city centre's train station on New Year's Eve
The men involved were described as drunk and aggressive and largely of "Arab or North African" appearance, according to police.
A volunteer police officer was among those sexually assaulted.
Germany's justice minister, Heiko Maas, echoed Albers' comments, describing the incident as "a whole new dimension of organised crime".
Maas wrote on Twitter that the attacks on women would not be tolerated.
Arnold Plickert, head of the police trade union in NRW, told the Deutsche Presse Agentur "what we've been able to establish is that this is an organised method".
One British woman who was visiting Cologne said that fireworks were thrown at the group she was with.
She told the BBC: "They were trying to hug us, kiss us. One man stole my friend's bag.
"Another tried to get us into his 'private taxi'. I've been in scary and even life-threatening situations and I've never experienced anything like that."
Women were also reportedly targeted in Hamburg.
Popular in the Community