The creators of the iconic Tunnock's tea cakes are under fire by critics who claim the brand is trying to ditch its Scottish heritage.
There has been an outpouring of anger aimed at Tunnock's after an advert on the London Underground branded the teatime treat the "Great British Tea Cake".
Some people also claimed that the Lion Rampant symbol had been removed from the product's packaging - something managing director Boyd Tunnock later denied, according to the Press Association.
The Conservative voter, who spoke out in favour of the Union during the 2014 referendum debate, said the furore was a "storm in tea cake".
He told Radio Scotland: "The advert we put in London was a sort of spoof of the British Bake Off. It was my son-in-law who suggested this and I thought it was okay."
But he later told Radio 2's Jeremy Vine show: "We're in Britain, that's what we say.
"We are advertising the Great British Tea Cake because we had a referendum here and 55% of Scottish people wanted to be in Britain and that's why we're calling it the British tea cake."
That didn't stop some people using Twitter to express their ire at the decision…
Tunnock said that he sent a box of the treats to First Minister Nicola Sturgeon as well as to Prime Minister David Cameron for Christmas, and a packet is also making its way to "the Labour man".
The family firm established in 1890 and based in Uddingston sells around 3.5 million tea cakes a week.
Asked about the effect of his comments during Scotland's independence debate, Tunnock said: "I did get a few letters from folk saying 'our extended family of 11 will never buy another tea cake', but since then we've sold even more and more, because they are nice - they are good."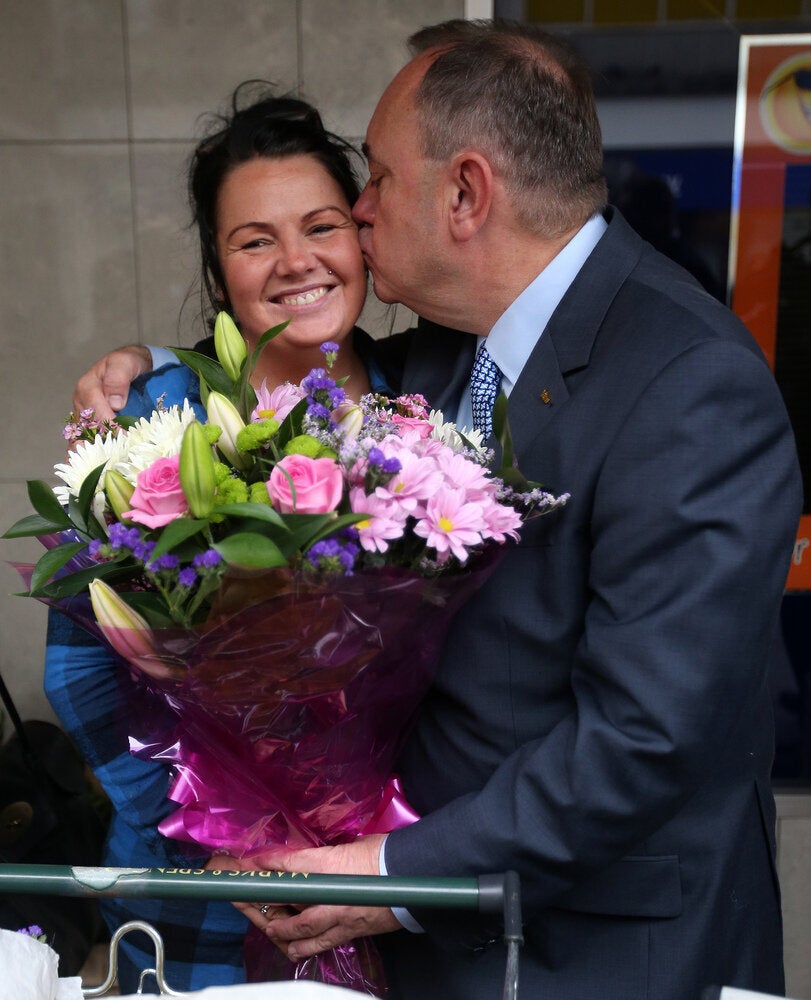 Alex Salmond's Scottish referendum photocalls
Related