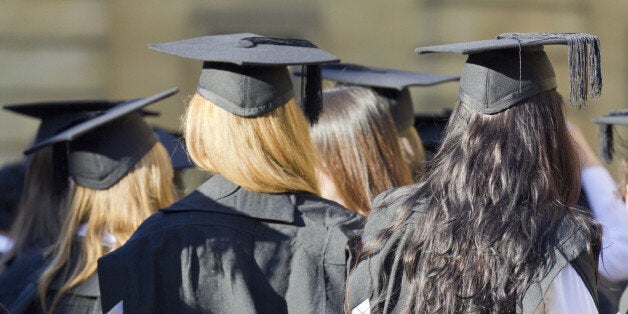 In the past three years, almost 50,000 students have been caught cheating at British universities, with a disproportionate amount of the cheaters being foreign students, according to new figures.
An investigation by The Times revealed that students from outside the EU were more than four times as likely to cheat in university assessments. The newspaper used more than 100 freedom of information requests to get the data.
At Staffordshire University, more than 50% of cheating cases involved foreign students, who make up just 5% of the student population.
Of the 59 students caught cheating at the University of Sheffield over the past three years, 75% were foreign, although they accounted for only 12% of the student body.
Overall, of the 70 universities that provided data on the nationality of their cheating students, foreign students made up 35% of all cheating cases, despite only making up 12% of the student body.
The University of Kent was the worst offender for cheating students, with 1,947 cheaters caught between 2012 and 2015. Not far behind was the University of Westminster, with 1,933 cheats, with The University of East London coming in at third place with 1,828.
In a statement to the Independent, the University of Kent said "we will not tolerate misconduct", assuring the paper that they had "robust systems" in place to detect cheats.
Though most cheating involves plagiarising essays and coursework, or cheating in exams, there were at least five cases of impersonation, where students arranged for someone other than themselves to sit their exam for them.
Cheating is also becoming a business for some: hundreds of unregulated websites exist, which allow academics and writers to produce work for students who pay.
These essay writing services allow cheaters to slip through the net, and go undetected in the face of programmes like Turnitin, which universities use to detect traditional plagiarism by comparing a student's work against already published academic material.
"What I'd call type-1 plagiarism, copying and pasting, is on the wane because it's so easy to detect", Geoffrey Alderman, History and Politics professor at the University of Buckingham, told The Times. "But my impression is that type-2 cheating, using a bespoke essay-writing service, is increasing", he added.
This form of plagiarism means that the data produced from the investigation is likely to be an underestimation of the true numbers of students cheating, which could be a lot more than the figures suggest.
A cursory search of "cheat" and "essay" into google provides lists of companies promising to get students the grades they need. One website, called UK Essays, promises "plagiarism free" essays, and boasts that it writes "over 8,000 essays every single year".
For an undergraduate essay worth a 2:2, the website charges £119, for an essay worth a 2:1 they charge £135, and for a first, £270. UK Essays assures students that the bespoke quality of their essays means that "the service we offer is 100% legal, very legitimate, and using it won't make you a cheat".