Children had to be rescued from a school bus submerged in flood water after the driver allegedly ignored a road closure sign.
North Yorkshire Fire and Rescue shared the photo below on Twitter after helping 26 children off the bus near Newton-on-Ouse, North Yorkshire, just after 8am on Tuesday 5 January.
The children had been travelling to Easingwold School, when the bus became stuck. Lots of them phoned the emergency services from the bus and some smashed a window before the firefighters arrived.
One of the pupils on the bus, Grace Abbott, 15, told The York Press: "We felt the bus tilt and that's when water started gushing through the bus.
"Everyone ran across to the other side of the bus to stop us capsizing and tipping over."
None of the children were injured in the incident.
Headteacher Phil Benaiges told the BBC: "A number of students were brought into school but most went home with their parents to get warm and dry.
"Some were upset and all were cold and wet."
North Yorkshire County Council said the bus driver drove past a road closure sign and the incident will be fully investigated.
The bus operator, Stephenson's of Easingwold, apologised and said it was carrying out a detailed investigation.
A written statement from the company to the York Press stated: "We express our sincere apologies to the children who were on the service this morning as well as to their families for this unfortunate incident.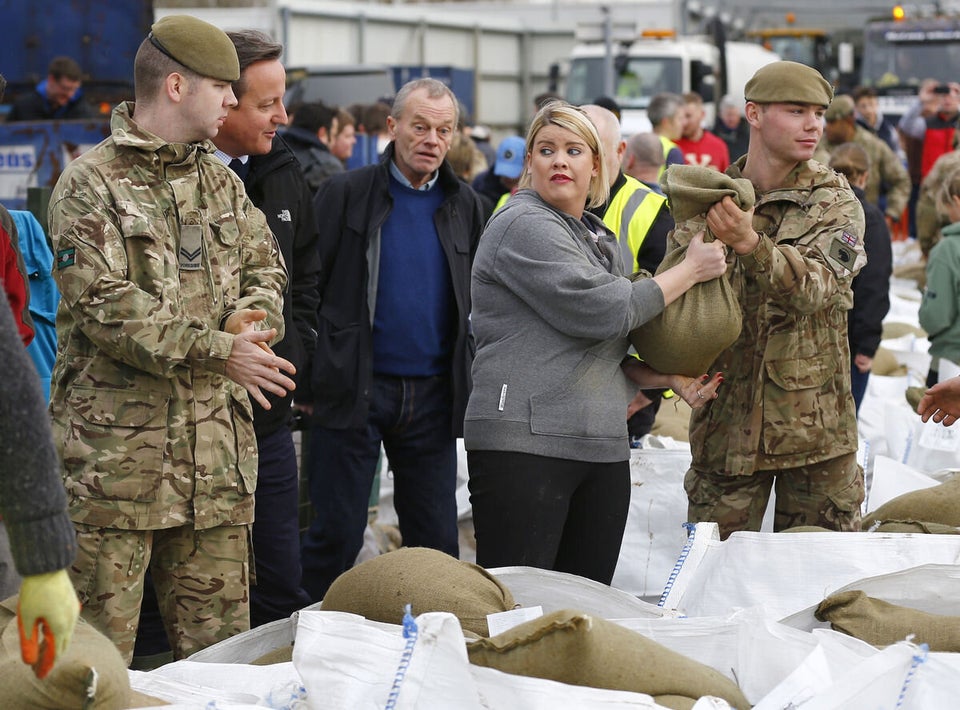 David Cameron Visits York After Floods