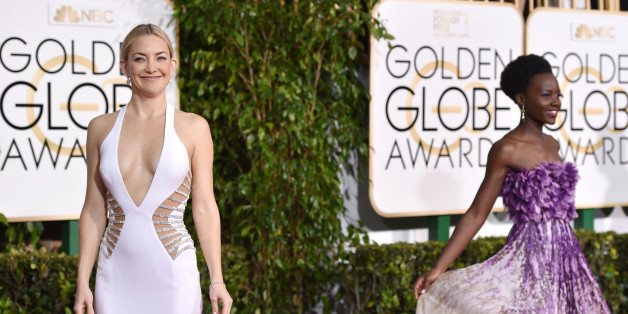 John Shearer/Invision/AP
In recent years various anti-sexism campaigns have encouraged journalists to ask female actors about their work not just their clothing - as they would male actors.
Filmaker Jennifer Siebel Newsom's #AskHerMore and Amy Poehler's #AskSmartGirls picked up some serious steam on social media last year.
Now, L'Oreal Paris is keeping the discussion alive by launching its #WorthSaying campaign in line with the Golden Globes on Sunday.
"The #WorthSaying campaign is rooted in the brand's iconic tagline, 'Because You're Worth It,' and the belief that all women have something worthy to say," Karen Fondu, president of L'Oréal Paris told AdWeek.
"We recognise the importance to fuel the powerful words of women everywhere so their conversations reach, affect and inspire as many other women as possible."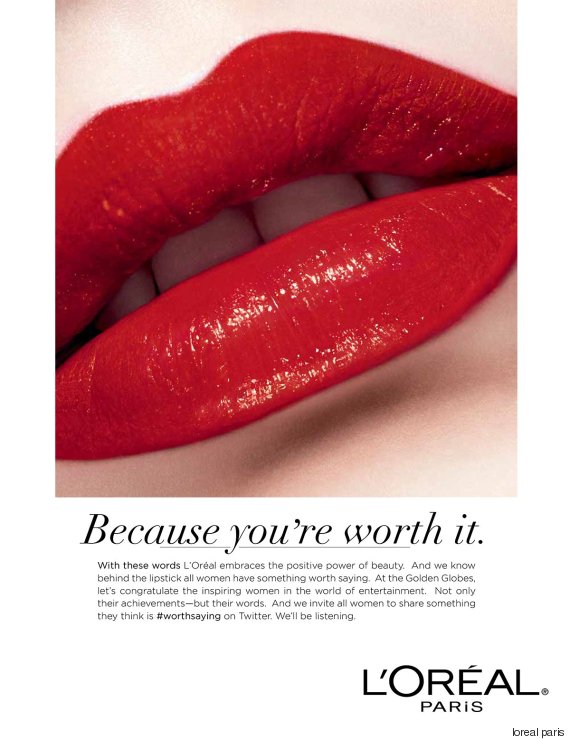 A campaign image due to appear in the Hollywood Reporter
L'Oreal Paris' celebrity brand ambassadors Julianne Moore, Freida Pinto and Eva Longoria will be promoting the campaign on their social media channels on Sunday night.
An online video and TV ad campaign are also due to be released.
According to Fondu the hashtag is intended to go "beyond beauty" by encouraging women on and off the red carpet to share something they truly believe is worth saying.
She admitted the concept may not seem like an obvious choice for a brand whose business primarily focusses on aesthetics, but she believes feminism and beauty can co-exist harmoniously.
She said: "We believe the two can live synergistically together because we know that when women feel their best, they can achieve anything."
Campaigns to end red carpet sexism have been popular with famous faces in the past with Reese Witherspoon, Patricia Arquette and Julianne Moore previously showing their support for the #AskHerMore campaign.
Let's hope that by 2017 we no longer need these hashtags in the first place.
SEE ALSO:

Glamour's Tips On 'How To Make A Man Fall For You' Make Our Blood Boil

Woman Gets Catcalled Out Running, Little Boy Stands Up For Her In Sweetest Way