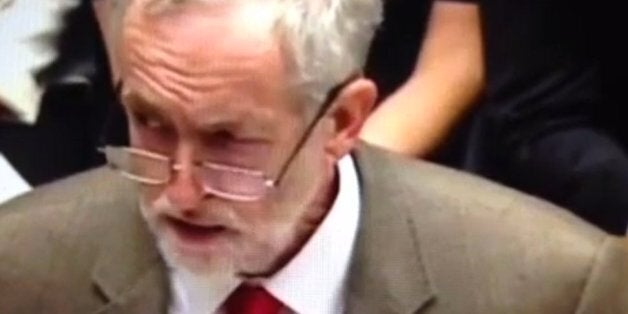 Jeremy Corbyn has revealed the secret behind his "geography teacher stare" - he was once a geography teacher.
The Islington North MP has been keen to champion his "new politics" at Prime Minister's Questions - asking crowdsourced questions - but his penetrating stare directed at giggling Tories has been hailed as his most effective weapon.
Mr Corbyn was speaking to regional newspaper reporters based in Westminster for the annual dinner of the Newspaper Conference, where he took questions from reporters from the East Daily Press, Western Morning News, Yorkshire Post, Birmingham Mail, Western Mail, Hull Daily Mail and others.
Explaining his brief career as a teacher, he said: "It was really a defining moment of my life because I was thrown in at the deep end as an 18-year-old who arrived in Jamaica and somebody said: 'Would you teach geography?'. But it was not just general geography, it was Caribbean geography."
He went on: "I was then confronted with a class of 70 kids to teach geography - something I was barely aware of.
"I worked out what all teachers do. If you are a chapter ahead of the class you are okay until you have a really bright kid, and then you have got a problem. You say 'don't be so pushy, give a chance to the others'.
"So I learnt tactics of crowd control during that process and also a great deal about people and how you deal with a crisis, because you have to deal with it because you have got no choice."
The 66-year-old also confessed to having a brief flirtation with journalism as a career, training as a local cub reporter on the Newport and Market Drayton Advertiser in Shropshire. "I understand one of my brothers says I am a very bad journalist," he said.
Popular in the Community