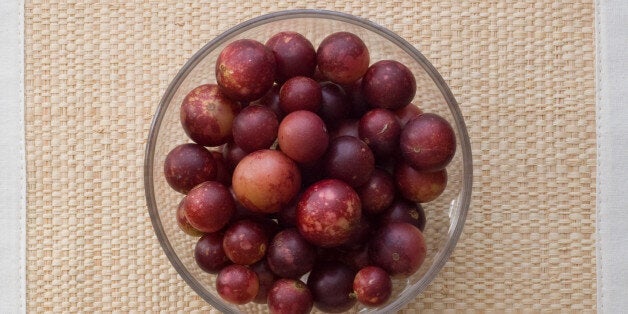 Brazilian "super fruits" like açaí and cupuaçu have become increasingly popular in the last year, but the latest rainforest fruit to take centre stage is camu camu.
Sometimes known by its Latin name Myrciaria dubia, camu camu is a plant from Peru and Brazil, similar to plum in colouring.
But that hasn't stopped the smoothie-lovers of Instagram adding camu camu powder to their creations.
"Camu camu berries are tropical, cherry-sized super berries that possess a tart and tangy flavour," Tipper Lewis, head herbalist at Neal's Yard Remedies tells HuffPost UK Lifestyle.
"Camu camu powder can be mixed with fruit juices or blended into smoothies. Add a quarter to a half a teaspoon per drink for your daily Vitamin C."
Check out the slideshow below for specific recipe ideas: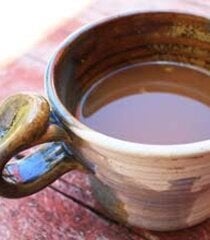 Health Benefits Of Camu Camu
Camu camu has been widely documented to contain 50 times more vitamin C than your average orange.
"A teaspoon of camu camu powder has 1180% of your recommended daily intake for vitamin C and because of the array of phytonutrients in the berry, it's more effective than other commercial forms of vitamin C," Lewis says.
In addition to vitamin C, she says camu camu is high in B vitamins, calcium, phosphorus, iron, amino acids, antioxidants and bioflavonoids.
"Camu camu is incredibly antiviral, antibacterial and anti-inflammatory making it a go-to superfood to help fight flu and combat colds," Lewis adds.
Speaking to HuffPost UK Lifestyle,British Dietetic Association spokesperson Dr Duane Mellor confirms that camu camu really does have double the amount of vitamin C than your average orange.
However, he points out that we don't really need that much vitamin C in the first place.
"We need to think if foods can really be super, and how much vitamin C we really need, as there is enough for most people in that orange or a portion of broccoli," he says.
Dr Mellor also says there is "a massive sustainability issue" with camu camu, and instead of buying it in powder form, we perhaps need to look for seasonal fresh fruit and vegetables that are grown closer to home.
"Bottom line is, you are better heading to your local market to buy fresh fruit and veg than buying camu camu powder to add to a smoothie," he says.
"It will be cheaper, better for the planet and at least as good for you if not better."