Channing Tatum and his wife Jenna went head-to-head in Thursday night's episode of 'Lip Sync Battle' in the US, and while Jenna's efforts were more than impressive, the 'Magic Mike' star roped in a special guest that left everyone stunned.
The actor was midway through a spirited lip sync to Beyoncé's 'Run The World (Girls)' when none other than the woman herself joined him on-stage to bust some moves.
Naturally, the audience - and Jenna - were gobsmacked.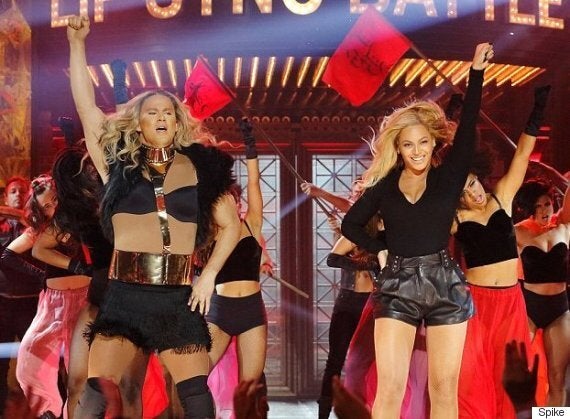 Jenna had more than a few tricks up her sleeve though, and hit back at her hubby by turning the tables and giving him a 'Magic Mike'-style lap dance to Genuwine's 'Pony'.
Watch Channing's lip sync above, and Jenna's steamy performance below…