A mum's impassioned speech to save her local breastfeeding support service from closure moved a county council to give her a standing ovation.
Just four days after her son's first birthday, Lindsey Lawman, from Basingstoke, stood in front of Hampshire County Council to ask for funding to be secured for the not-for-profit Hampshire Breastfeeding Counselling.
"When my son Patrick was a newborn, I gritted my teeth and counted down the days until I would allow myself to give up breastfeeding at six weeks," she said on Thursday 7 January.
"I hated it. Yet, here I am, a year later, still breastfeeding my son thanks to the skilled support of the breastfeeding counsellors.
"And here I stand pleading with you to enable future mothers and their babies the chance to experience the same.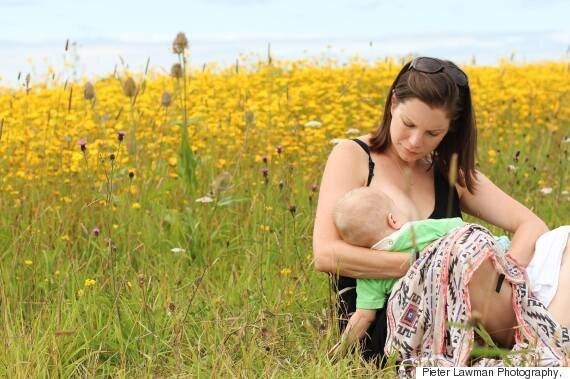 Lindsey Lawman initially struggled to breastfeed her son Patrick
"It fills me with dread to consider future mothers being deprived of this vital service," added the mum-of-one. "And it crushes me to think of all the babies who will go without if the funding stops."
Hampshire Breastfeeding Counselling is set to close in 12 weeks unless sustainable funding can be found.
The organisation provides support, advice and information to women struggling to breastfeed at eight drop-in centres across the county.
Lawman quoted stats that show 500 women had visited the service in 2014 - over 17% of all new breastfeeding mothers registered with local GPs at the time. She also stated that 98% of those visitors would recommend the service.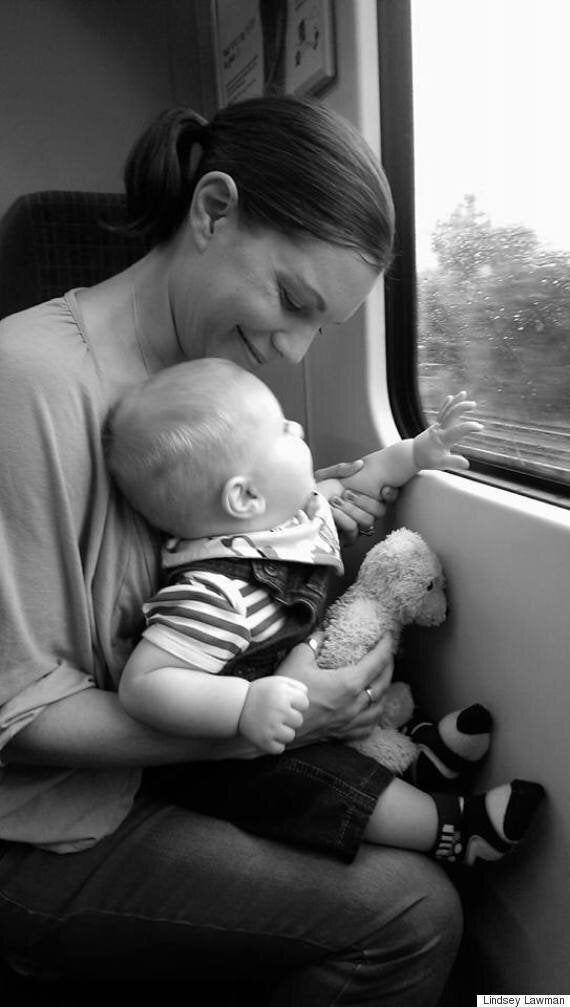 Lawman brought up the health benefits of "life-saving and life giving" breastmilk, and outlined the problems many new mums face.
"In the first six weeks of Patrick's life, when I was struggling to breastfeed, I saw five midwives, two nurses, two GPs and four health visitors in five separate locations," Lawman explained.
"And in between worries about breastfeeding my son, we also had to cover his weight, nappies, jaundice, heel prick tests, hearing tests, immunisations, and my own postnatal recovery.
"Faced with a myriad of healthcare professionals in various locations covering a plethora of issues, is it any wonder that 99% of UK women stop exclusively breastfeeding before the recommended six months?
"Problems with confidence, pain, supply, tongue-tie, and mastitis can all see a woman's breastfeeding journey come to a premature end, but all these issues are being regularly addressed and resolved in the drop-ins."
Lawman told HuffPost UK Parents she was nervous about standing in front of the council, but she was blown away by the positive response she received.
"It's been amazing," she said.
"I was reticent before because the council is mainly made up of men, so I didn't know how receptive they'd be to a woman talking about breastfeeding, but it couldn't have gone better."
Lawman added that she understood that "hard decisions were having to be made by the people holding the purse strings," but she wanted them to take into account the importance of breastfeeding.
MP Maria Miller also spoke in front of the council in support of Hampshire Breastfeeding Counselling.
She said: "It offers expertise and professional support for mums who might be running into some really difficult situations following the birth of their children.
"84% of the mothers who've been supported by the service, - and remember these are mothers who were experiencing difficulties with breastfeeding at the time - have continued to exclusively breastfeed at six weeks and this is compared to 38% of mothers who didn't receive that support.
"We have a fantastic body of expertise that is second to none and we need to safeguard this for mothers to access in the future.
"Not only for their children's health, but for their own health as well. Councillors you simply can't afford to lose this expertise."
Miller talked to HuffPost UK Parents about the effect Lawman's testimonial had on the council.
"Our objective was to make sure the councillors understood we had a really successful model in this area, so Lindsey sharing her personal experience really helped to make that clear," said Miller.
"Hampshire Breastfeeding Counselling is not just a great service but it's effective too, and I hope the model will be replicated in other parts of the country.
"I've been working with the group for about a year. Their funding continues until March and the County haven't yet finalised their evaluation of the service, which they promised to do. I want a commitment that someway of ensuring the continuation of this service is going to be found."
Lindsey's sister Laura Haystaff shared a video of her speech on Facebook and the clip has already started to get a lot of support from other mums:
"I am speechless," wrote one commenter. "You had me in tears.
"You more than deserved that standing ovation. What a wonderful thing you have done. So much respect for you."
Another added: "Watched this clip whilst breastfeeding my almost nine-month-old! Very well put together, let's hope the support out there for Hampshire mothers continue. I'm very lucky that Camden is very pro breastfeeding. It should be like this everywhere."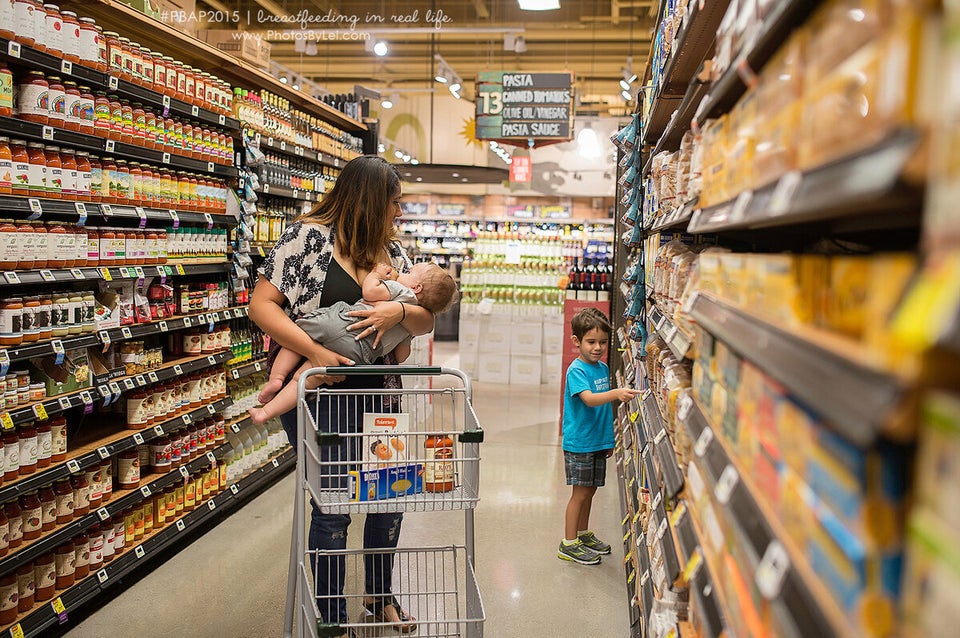 Candid Photos Of Mums Breastfeeding In Public