It's been a while since we heard from her, but it transpires Naomi Campbell has a fresh beef.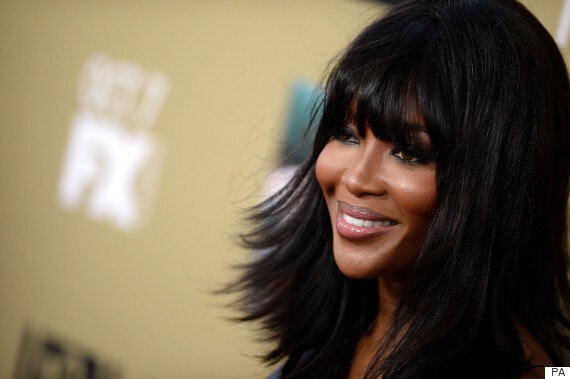 Naomi Campbell finds it very unfair that models are criticised for taking acting roles
And she is banned for life from British Airways following her reported bad behaviour towards airline staff, following an argument about her lost luggage.
So let's see what you think of her latest moan... here's the lady herself (thanks to AudioBoom), who was speaking just before the recent launch of the Burberry Christmas ad. Rosie Huntington-Whiteley was with her, and they were asked if they talked to each other about acting alongside modelling (Rosie appeared in 'Mad Max: Fury Road' earlier this year).
The Streatham-born star, who has herself appeared in 15 films over the course of her career, most recently the 2009 'Karma, Confessions and Holi' as well as 'Empire' and 'American Horror Story' on TV, is in good company. Former model Cara Delevingne recently felt pressure to justify her work on screen during the press rounds for her film 'Paper Towns', when two US chat show hosts seemed scathing about her level of commitment to her role of Margo.
Cara made her bemusement clear during an interview with the hosts of Good Day Sacramento, when her hosts asked her if she'd read the book it was based on by John Green.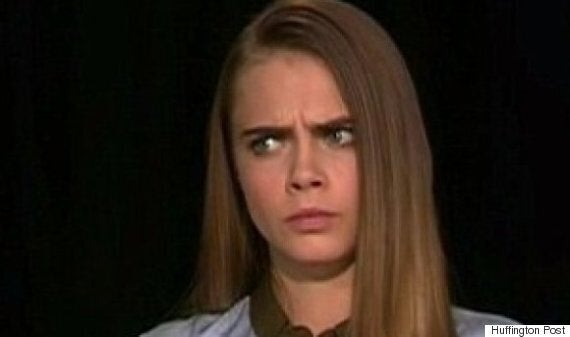 Cara Delevingne... not happy
As the tension arose between them, they then enquired if she was tired, before bringing the interview to a close and suggesting she get herself a power drink.
Meanwhile, Naomi continues to do what she does best, looking absolutely stunning in a new set of images proving she and her fellow 1990s supermodels are still around and looking better than ever, in a new shoot for Balmain.
Naomi joined fellow cover stars Claudia Schiffer and Cindy Crawford for a series of wow-ing images, putting to rest any argument that there's an age limit on looking fabulous.
Starring in the fashion house's spring/summer 2016 campaign, Crawford, 49, Campbell, and Schiffer, both 45, all look jaw-droppingly stunning in a range of daring, cut-out designs.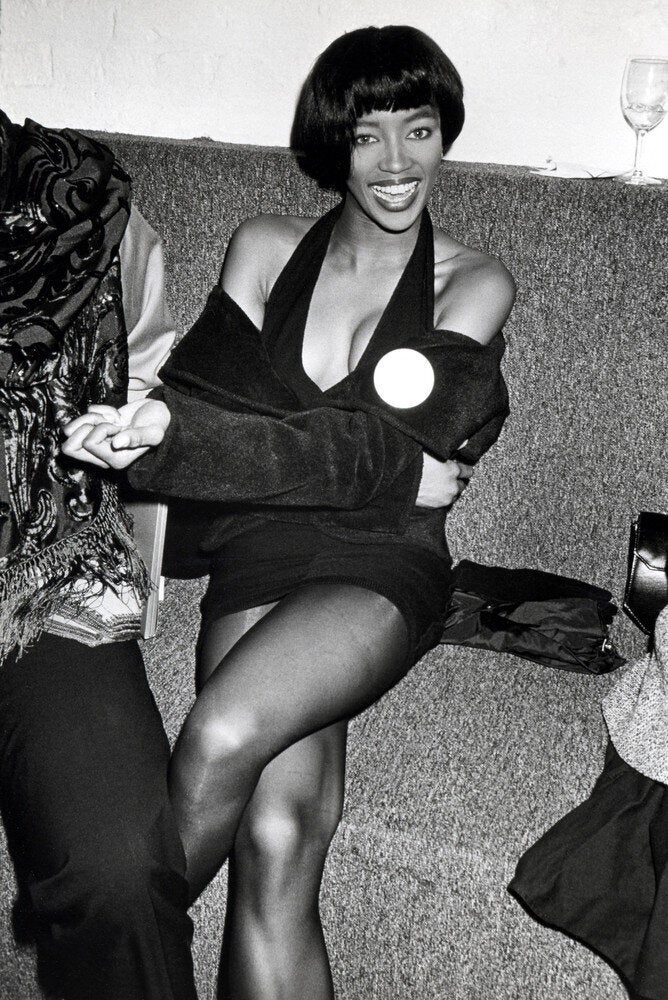 Super '90s Pics Of Naomi Campbell
Related