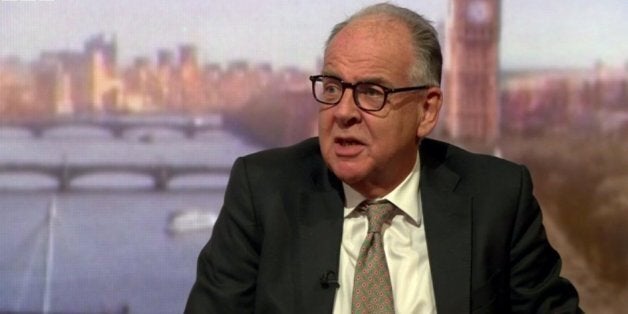 Jeremy Corbyn should not have fired Pat McFadden in last week's Labour reshuffle, the shadow justice secretary has said.
Asked on the BBC's Andrew Marr programme on Sunday morning if McFadden should have been ousted from the shadow Europe minister job, Lord Falconer said: "I certainly wouldn't have fired him."
"My own view about Pat McFadden is that he was an absolutely excellent european minister. I've known Pat for a very long period of time and he's an absolutely exceptional public servant," he said.
Falconer said the reshuffle, which took place over the course of four days, was an "amazing distraction" from the Opposition's job of holding the Conservative government to account.
Shadow work and pensions secretary Owen Smith also said Corbyn should have tried to keep McFadden and the now former shadow culture secretary Michael Dugher on the frontbench.
"If I had been Jeremy I would have probably tried to keep those people in the tent. However Jeremy took a different view, that's his job and his prerogative as leader of the Labour Party," he told BBC Radio 5 Live:
Smith added: "Michael Dugher, Pat McFadden are good fiends of mine, great Labour men." Joking about the amount of time the reshuffle had take, Smith joked: "It'll end at some point."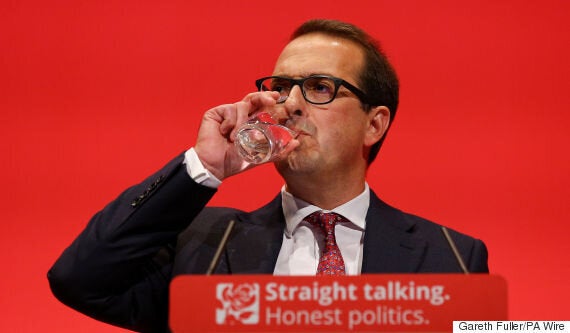 Shadow work and pensions secretary Owen Smith
Smith, Falconer and shadow education secretary Lucy Powell also this morning hinted they would quit the shadow cabinet should Labour change its policy position and advocate unilateral nuclear disarmament. All three back the renewal of the Trident weapons system.
Asked he would quit over the issue, Smith said: "I'll cross that bridge when I come to it." He told the BBC: "There are always going to be matters of principle that you might feel you need to resign on."
Falconer, when asked the same question, said: "Let's see what happens in relation to that."
And Powell told the BBC Sunday Politics said "let's see where we get to" when asked if she would quit. She said she would be "very surprised" if Labour ended up opposing Trident.
Appearing on Sky News, McFadden warned Corbyn was at risk of running the Labour Party like a leftwing "faction" or "sect". And he said he was worried David Cameron and the Tories no longer "feared" Labour.
Corbyn has insisted his reshuffle made Labour "stronger". The Labour leader defended the shake up of his top team as it emerged that Alison McGovern was stepping down from heading a party poverty review.
The Wirral South MP has been infuriated by shadow chancellor John McDonnell's jibe that the Progress group – which she chairs – is "hard right". She will set out her reasons on the BBC's Sunday Politics programme.
Popular in the Community