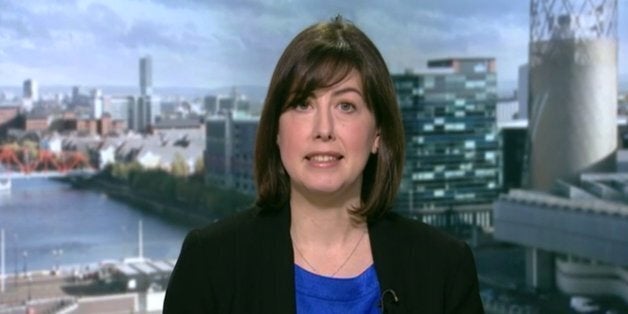 Jeremy Corbyn risks losing at least three of his shadow cabinet ministers if he succeeds in changing Labour Party policy to advocate the scrapping of Britain's nuclear weapons.
On Sunday, shadow justice secretary Lord Falconer, shadow education secretary Lucy Powell and shadow work and pensions secretary Owen Smith all refused to rule out resigning over the issue.
Labour is currently reviewing its policy on the renewal of the Trident weapons system. As part of last week's reshuffle, the pro-Trident shadow defence secretary Maria Eagle was moved out of her job and replaced with the anti-Trident Emily Thonberry.
Michael Dugher, who was fired as shadow culture secretary, used a column in The Sun today to warn Labour would severely damage its chances of winning the election if it abandoned its support for Britain's nuclear deterrent.
However a Labour Party source hit back at Dugher, telling The Huffington Post UK: "On Dugher, the sad truth is that yesterday and today prove why he was sacked. He was simply more obsessed with getting front page stories and attacking the leadership and party than with his DCMS brief.
"This morning it seems Dugher is clearly looking to be the new [Simon] Danczuk with his column in The Sun. Sour grapes has proved to not be a good look in the long term. Both legends in their own lunchtime."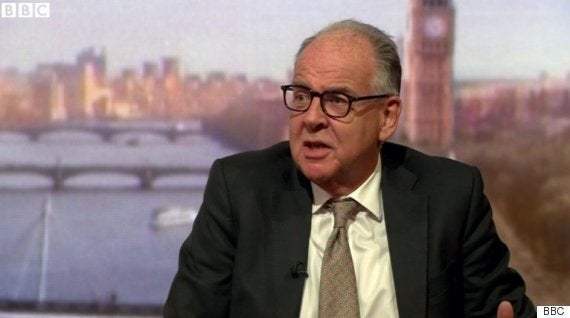 Shadow justice secretary Lord Falconer
Smith told BBC Radio 5 Live this morning it would be "difficult" for him if Labour changed its policy from a pro-Tident position to an anti-Trident one.
Asked he would quit over the issue, Smith said: "I'll cross that bridge when I come to it." He added: "There are always going to be matters of principle that you might feel you need to resign on."
Falconer, when asked the same question on the BBC's Andrew Marr programme said: "Let's see what happens in relation to that."
And Powell told the BBC Sunday Politics said "let's see where we get to" when asked if she would quit. She said she would be "very surprised" if Labour ended up opposing Trident. "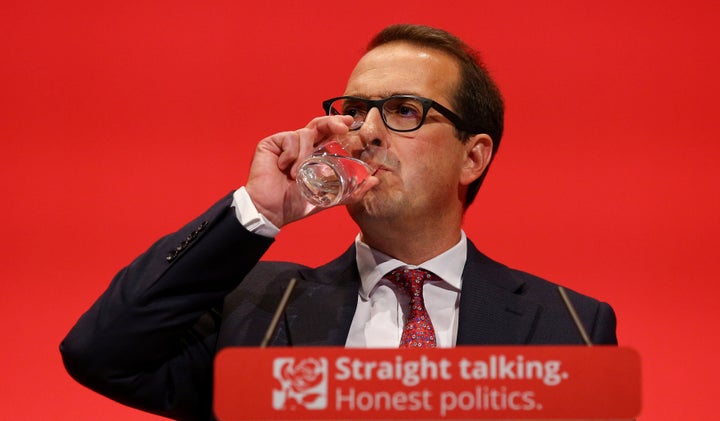 Shadow work and pensions secretary Owen Smith
Smith, who has told the New Statesman he would be interested in becoming Labour leader one day, said he would "make the case" for Trident in the run=up to the decision.
"We have got to have, I think, a very adult argument in the Labour Party about this – not in public I hope, not in the way in which we have occasionally argued publicly recently – but it is an enormously serious, technical, strategic question for Britain as to what the nature of our nuclear weapons are and whether we have a nuclear deterrent.
He said: "My view is that unfortunately we do need one."
Last week Labour Party HQ slapped down Ken Livingstone, who is co-chairing the defence review, for suggesting the party would also consider backing Britain withdrawing from Nato.
On Sunday, Labour MP Alison McGovern announced she was stepping down from heading a party poverty review. The Wirral South MP has been infuriated by shadow chancellor John McDonnell's jibe that the Progress group – which she chairs – is "hard right".
A Labour source dismissed the resignation, telling The Huffinton Post UK: "We don't have a commission or anything for Alison to resign from. Gotta be 1st resignation in the abstract."
Popular in the Community