Three London buses have collided outside Parliament, leaving around 15 people injured.
Three Routemasters collided at the junction of Parliament Square and Broad Sanctuary causing minor injuries, according to Transport for London (TfL).
Twelve people, who were treated at the scene, were taken to hospital, the London Ambulance Service said.
Three men and six women were taken to St Thomas's hospital with minor injuries. Two men with back pain and a woman with an ankle injury were taken to Kings College hospital.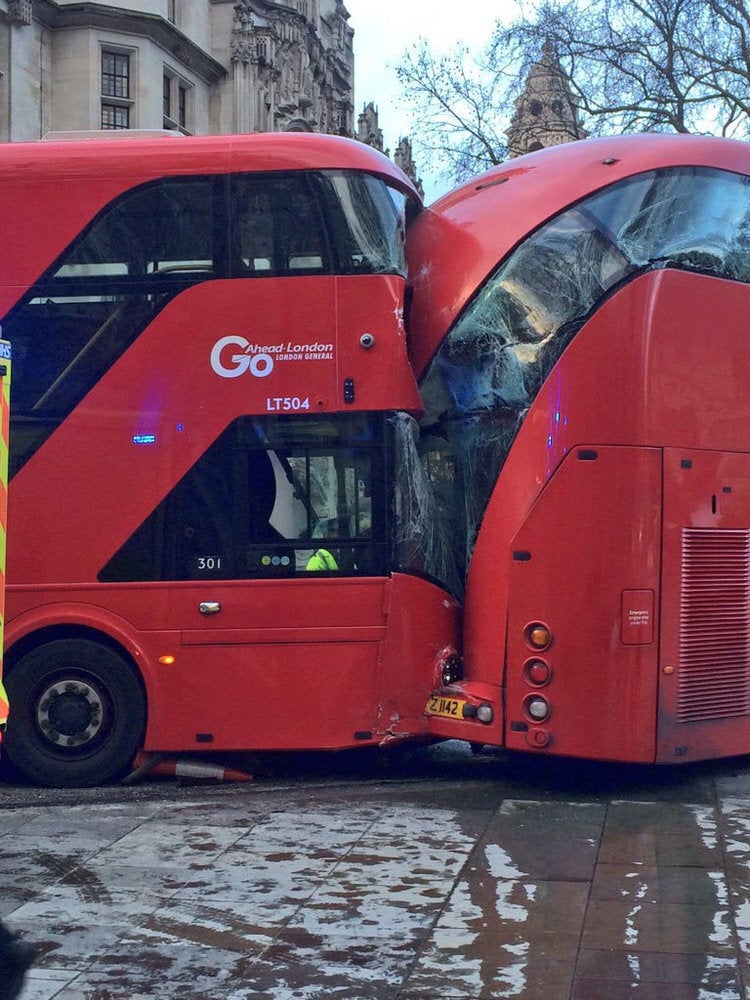 Parliament Bus Square Crash
Tony Akers, TfL's Head of Bus Operations, said: "At 1435 today, three new Routemaster buses on routes 148, 211 and 24, operated by London United, Abellio, and Metroline respectively, and a van were involved in a collision at the junction of Parliament Square and Broad Sanctuary.
"Around 15 people received minor injuries. Police and the London Ambulance Service attended the scene. An investigation is under way."
The London Ambulance Service said it was treating a "several" casualties .
A paramedic, four ambulances and the hazardous response team were sent to the scene.
Police were called to the scene at 2.35pm on Monday.
A police spokesman said Victoria Street had been closed in both directions.
Popular in the Community