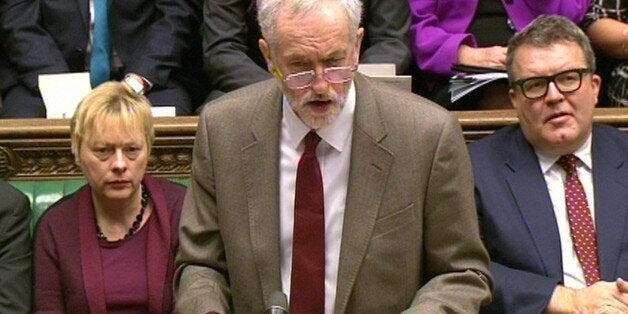 Jeremy Corbyn's reshuffle of the Labour shadow cabinet has been "disastrous" and he needs to pay less attention to the croissant-eating hard-left, according to the former chairman of the Parliamentary Labour Party (PLP).
Lord Watts used his maiden speech in the House of Lords last night to attack the direction of the party under Corbyn's leadership.
"When we should have been concentrating on holding the government to account for the floods and for this Bill, we involved ourselves in an unnecessary reshuffle. We lost two of our best communicators, Michael Dugher and Kevan Jones," he said.
"My advice to my own party leadership is that they should take less notice of the London-centric, hard-left political class who sit around in their £1 million mansions, eating their croissants at breakfast and seeking to lay the foundations for a socialist revolution."
Lord Watts was speaking during a debate on the government's Trade Union Bill. He was made a Labour peer last year. He had previously been the MP for St Helens North since 1997 and served as the chair of the PLP from 2012 until 2015.
Responding to Lord Watts' speech this morning, Dugher tweeted: "Tough on croissants. Tough on the causes of croissants."
Lord Watts told peers last night: "I say to my own party leadership that last week was disastrous for us.
"It is not the job of the Parliamentary Labour Party to sit around developing ultra-left-wing policies that make it feel good; it is its job and responsibility to come forward with policies that will help us to win the next general election.
"For those who do not want to take on that task, can I suggest that they join a society in which they can enjoy sitting around having a philosophical debate about the meaning of socialism?
He added: "Working people need a practical Labour Party and trade union movement that will address their practical, day-to-day issues."
Related