*Warning: some may find the video above distressing to watch*
A grieving mum and dad have shared a heartbreaking video of their son's final days to raise awareness of the dangers of whooping cough.
Catherine Hughes, whose son Riley passed away in March 2015 when he was just four weeks old, said she decided to make the video public in the hope it would convince "just one more pregnant mum" to get the whooping cough vaccination.
The video montage shows Riley at different stages of the illness, before and after he was admitted to hospital.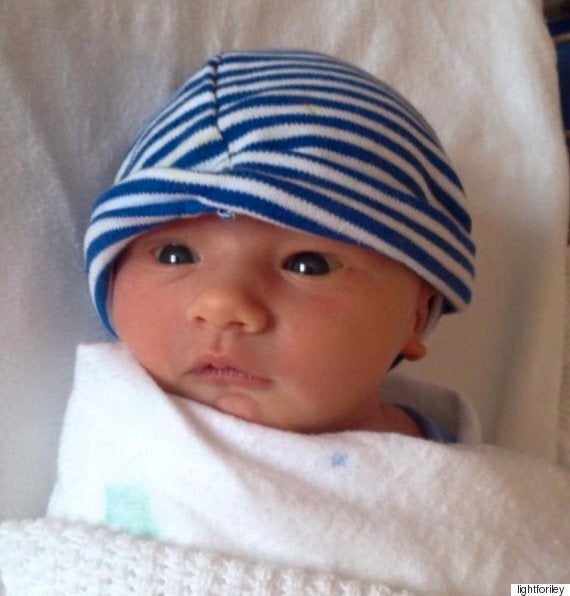 Riley lived for just four weeks
Hughes wrote: "These are the final videos of our beautiful son Riley who passed away from whooping cough on the 17th of March, 2015.
"I have always kept these videos to myself, as it makes my blood run cold listening to my beautiful boy cough like that.
"But we are sharing this in the hopes that it will convince just one more pregnant mum to protect their baby from this disease. I wish I had known about pregnancy vaccination when I was pregnant with Riley."
Describing the symptoms, Hughes said in the beginning, Riley didn't have a "whoop" sound in his cough. That only developed once he was in hospital.
She added: "If your newborn baby has a cough, and is too young to be vaccinated, please get them checked out by a doctor. Early intervention CAN help.
"I loved being Riley's mum for those four weeks. I wish it were longer.
"Please share to help ensure no more babies die from this disease, which I hope one day will be relegated to the history books."
In the video caption at the end, Hughes wrote: "A whooping cough vaccine in the third trimester of each pregnancy provides excellent protection from whooping cough to newborns who are too young to be vaccinated."
The emotional, 43-second video has been shared more than 4,000 times in five days.
One person commented on the post: "Your story has captured my heart, I have been following since the very beginning and shared the information."
Another added: "Broke my heart to watch this, can't even begin to imagine what you guys are be going through."
"It's so amazing that we can now protect our babies before they are even born. Immunity is such an important gift we can give our children."
In the UK, pregnant women are offered vaccination against whooping cough ideally when they are 28-32 weeks pregnant, although they may be given the vaccine at up to 38 weeks of pregnancy.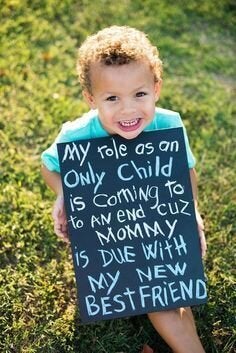 Best Blended Family Baby Announcements