A photo of a toddler "breastfeeding" his younger sibling has sparked a heated debate among parents online.
Having initially been uploaded for a comical effect, the post soon attracted a wave of negative comments.
"It's not that the boy shouldn't want to help his baby sibling, but he could accidentally hurt the baby," wrote one person. "I mean its nose and mouth are covered and that's just not ok."
Within five days of being uploaded on 8 January,the photo had been shared 15,000 times and garnered nearly 2,000 comments.
Negative reactions to the photo included concern for the baby's safety and worry over whether the "game" would give the toddler a misconstrued view of breastfeeding.
One mother wrote: "I don't know how I feel about the child trying to breastfeed the baby.
"I have no qualm with breastfeeding at all... that just seems wrong in a way. With a bottle or to a doll or whatever fine but to the baby isn't ok to me."
Another person agreed, writing: "It is cute, but he could suffocate that baby if he's not supervised."
One person said: "That is sick child pornographic [sic]. Those children need to be taken away from the parents and the photographer arrested."
However other parents have strongly disagreed with the criticism, calling the photo "adorable" and saying people were sexualising the image for no reason.
"If you see that as porn you shouldn't have kids!" one person wrote. "How is it ok we have pregnancy Barbie and dolls that breastfeed, but a toddler tries to nurse and people freak out?"
"This is too cute," wrote another. "My three-year-old son tries and sometimes does (when I'm either sleeping or not paying attention) breastfed me, he's adorable. He says one side has milk and the other has juice!"
Another mum said: "This is so sweet. My four-year-old cried because he wanted boobs to feed his baby sister."
The photo also prompted many parents to post their own photos of their children feeding their siblings and dolls in the comments.
What are your thoughts on the photo? Comments below, please.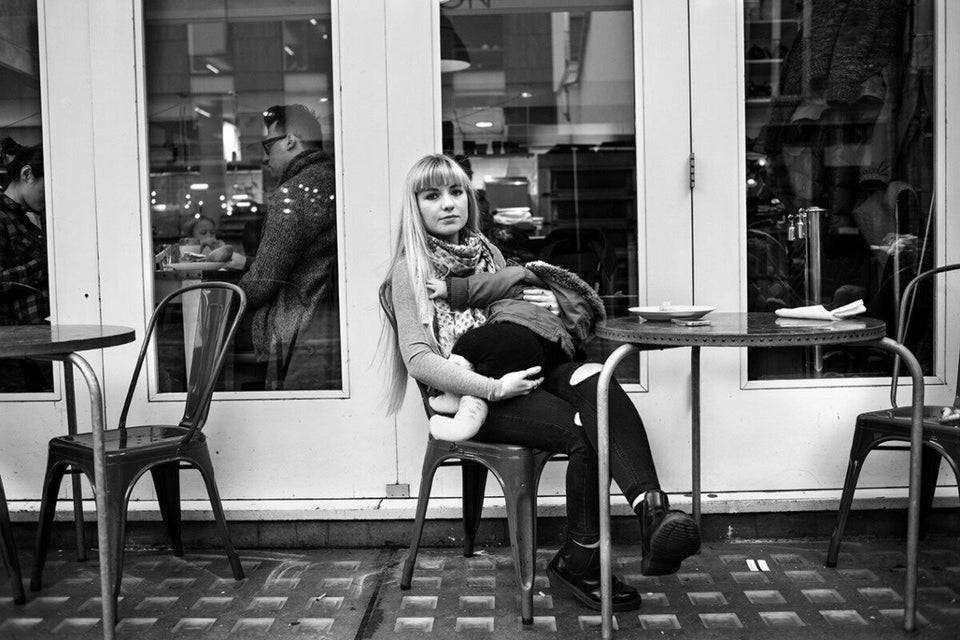 Breastfeeding In England