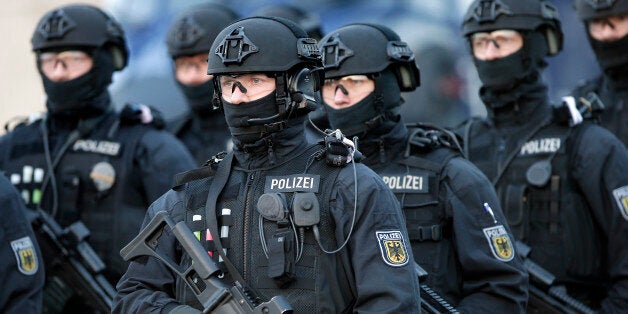 German prosecutors have charged three men and one woman with forming a far-right terror group and planning an attack.
Federal prosecutors say the four are accused of establishing a "terrorist organization" that went by the name Oldschool Society.
Authorities added that the group planned to use explosives to attack a refugee shelter last May. They were arrested just days before the attack could take place, AP reported.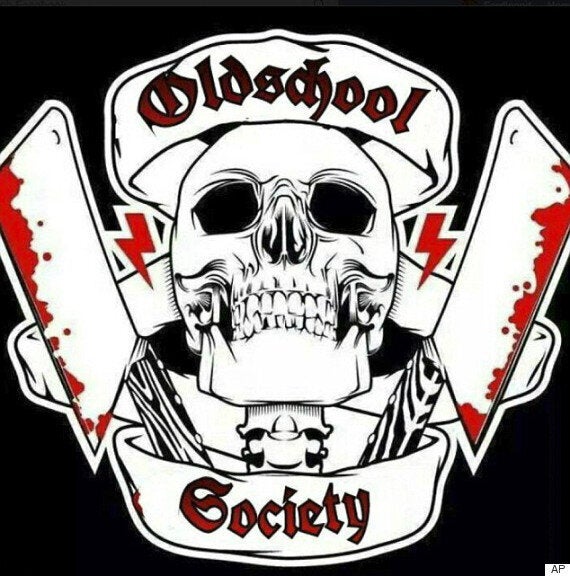 The 'Oldschool Society' logo
Internally, the association became increasingly radical and, in mid-November 2014, members discussed how to manufacture explosives and the possibility of attacking both Islamic extremists and asylum-seekers in Germany.
The four arrested — identified only as Andreas H, 57; Markus W, 40; Denise Vanessa G, 23; and Olaf O, 47 — are accused of forming and being members of a "terrorist organization" and planning an explosion.
Andreas H and Markus W were described as the group's president and vice president.
"There was a concrete plan to carry out an explosives attack on an inhabited refugee shelter near Borna in connection with their second meeting from May 8-10, 2015," prosecutors said.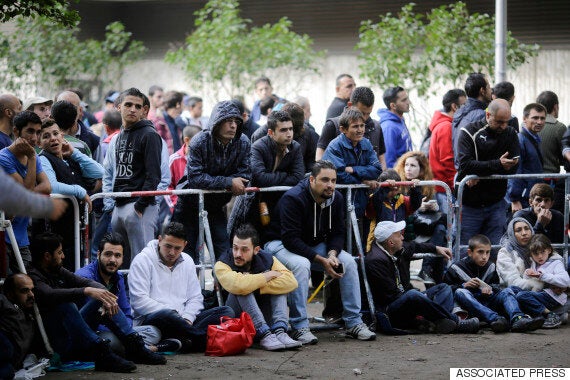 Thousands of asylum seekers have flocked to Germany
Markus W and Denise Vanessa G allegedly traveled to the Czech Republic in May 2015 to purchase fireworks and the group discussed how to make them more dangerous by wrapping nails around them.
They were arrested earlier this year as part of a set of nationwide raids, before their plan could be put into action. All four are being detained in prison pending trial.
Separately, Hannover prosecutors said on Wednesday they had charged two men, aged 25 and 31, and a 24-year-old woman with attempted murder and attempted arson over allegations they threw a gasoline bomb through a window at an asylum-seekers' home in northwestern Germany.
The three are alleged to have thrown the improvised device through a ground-floor window in a school building in Salzhemmendorf that had been converted to house about 30 asylum seekers, setting fire to a mattress and a rug in an unoccupied room. The trio fled in a car from the scene, prosecutors said.
The early-morning blaze was quickly extinguished and authorities said no harm came to a woman who had been sleeping in a neighboring room with her three young children.
A rise in attacks against refugees over the past year amid an unprecedented influx of asylum seekers to the country, German authorities have recorded.
Related