Paris is many things to many people: the city of love, the city of delicious food and most of all, the city of fabulous shopping.
If you subscribe to the mantra that "Cinderella is proof that a pair of shoes can change your life," then shopping in Paris will be top of your to-do list when you book a magical weekend away. But where to start?
Home to some of the world's most beloved and iconic fashion brands like Chanel, Dior, Saint Laurent and Céline, Paris is a city synonymous with luxury fashion.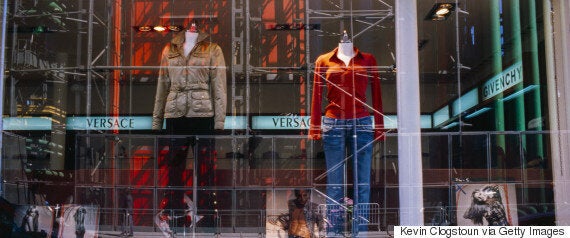 Those looking for contemporary and cutting-edge design will also find plenty of temptation at concept store destinations like Colette and L'Eclaireur, which sell men's and women's clothing as well as lifestyle accessories and homeware, while vintage and antiques lovers can always try their luck at weekend flea markets, like the Marché aux Puces de Saint-Ouen at Porte de Clignancourt or the market at Porte de Vanves.
Here are some of our favourite luxury shopping destinations to bookmark for your Paris shopping guide…
Nestled in the heart of Paris on rue Royale, the Village Royal is a collection of your favourite designer brands under one roof. Luxury boutiques like Chanel and Dior are situated alongside top French labels like Eric Bompard, the go-to destination for cashmere jumpers, and Anne Fontaine, where you can stock up on crisp white shirts to nail casual-chic French style.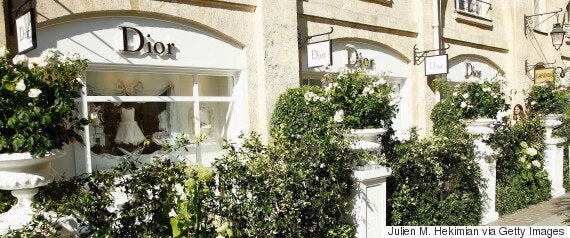 Other shops in Village Royal sell jewellery, watches, china, hair accessories and luggage, and there is a restaurant open for breakfast, lunch and snacks to help you refuel between purchases.
Galeries Lafayette is a sprawling, 10-storey department store on boulevard Haussmann that is as much a local attraction as a premier shopping spot. Every Friday, you can book in for a free fashion show which highlights the latest trends and styles from hip French labels like Maje, The Kooples and Sandro before shopping your favourite brands like Cartier, Dolce & Gabbana, Burberry, Lanvin, and more. And don't miss the enormous 3,500m² gourmet food hall, spread across two floors, which is a feast for the eyes (and the taste buds).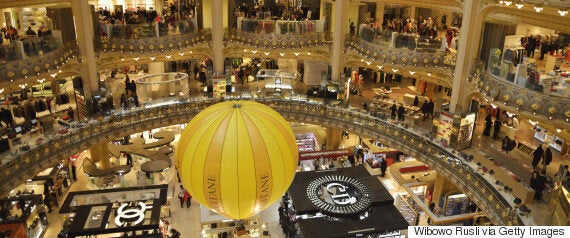 Across the Seine on the Left Bank, Le Bon Marché holds the title of the city's oldest department store and is an elegant place to while away the afternoon and shop like a local. You'll find luxury accessories and leather goods, extensive women's and men's fashions, beauty, lingerie, childrenswear and bedding.
3. Avenue Montaigne shops
This famed Parisian street - part of the area known as the Triangle d'Or - is home to prime shopping real estate, including Louis Vuitton, Chanel, Versace, Prada, Ralph Lauren and Gucci, as well as glittering jewellery shops like Harry Winston. The Dior flagship at 30, avenue Montaigne, is worth a visit for its history alone: it was the site where Monsieur Dior presented his game-changing "New Look" collection in 1947.
4. Designer outlet shopping - La Vallée Village
If you're looking for fabulous fashions at more affordable price points, outlet shopping combines the designer labels you love with discounts you'll be even happier about.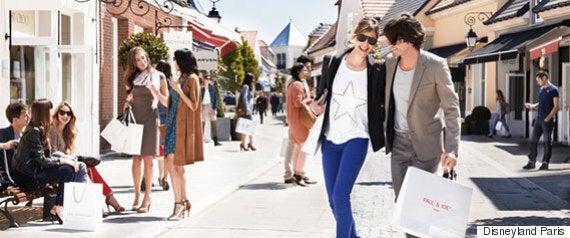 La Vallée Village, located 35 minutes outside of Paris, has cut-price items from brands like Carven, Carolina Herrera, Jimmy Choo, Kenzo, Moncler, Sonia Rykiel and Valentino.
Once you've shopped 'til you're about to drop, make a pit stop at Disneyland® Paris for a snazzy dining experience.