David Beckham is not keen on the idea of four-year-old Harper having a boyfriend in the future.
The 40-year-old dad-of-four said while he has strict guidelines with his son Brooklyn, 16, it'll be a whole new ball game with Harper.
When asked if the dating rules will change, he said during the 6th Biennial UNICEF Ball, according to Entertainment Tonight: "Oh yeah. That'll definitely be different!
"She's not going out. She's going to be like Rapunzel - up in the tower."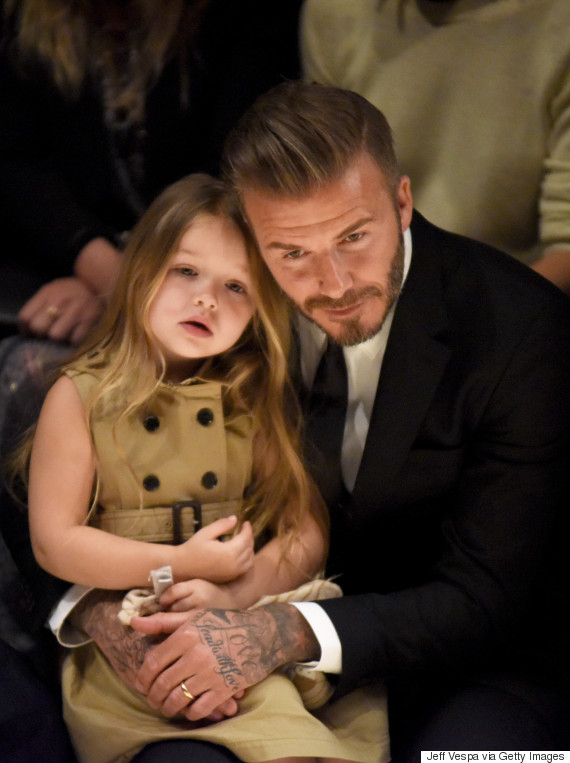 Beckham will be stricter with his dating rules when it comes to Harper
Beckham, who is also dad to Romeo, 13, and Cruz, 10, with his wife Victoria Beckham, added that his decision has nothing to do with favouritism.
"I'm not saying I love my daughter more, but the boys are independent," he said.
Aside from having her future boyfriends discussed, Harper has also recently been praised by her mum for her efforts at school.
The 41-year-old uploaded a photo of Harper's hand with a red sticker on it which read: "excellent reading".
"Excellent reading Harper!! Good day at school! #proudmummy," she wrote on Instagram.
Earlier in the week, Victoria shared another #proudmummy moment when she uploaded a photo of a drawing her daughter did at school.
"Baby girl loves school," she captioned the photo.
SEE ALSO:

David Beckham Explains Why Victoria Beckham Doesn't Appear In Documentary 'For The Love Of The Game'

David Beckham Wasn't Happy With His Son's Football Confession: 'It Broke My Heart A Little'

David Beckham's New Tattoos Designed By His Kids: 'Harper Is Allowed To Scribble On Daddy'