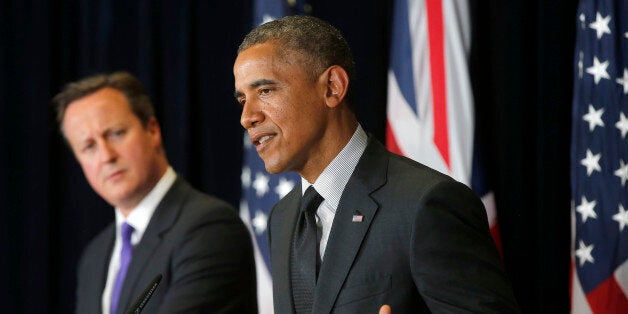 President Obama has been told not to interfere in the British debate over the country's future membership of the European Union.
It was reported on Thursday that the president will use a visit to the UK in the Spring to urge the British public to vote to remain inside the EU at the upcoming referendum.
However speaking in the Commons today, Conservative MP Philip Hollobone welcomed Obama's visit, but said: "More disturbingly, it's also been reported he will be invited by the prime minister to comment on the merits of Britain staying in the EU, as part of an increasingly desperate attempt to shore up the increasingly threadbare proposals for us to stay in the EU."
Hollobone, who would like the UK to leave the union, asked cabinet minister Chris Grayling to issue a warning to the US ambassador.
"Would the Leader of the House, as a representative of this House, write to the US ambassador, not only to welcome President Obama to this country, but make it clear to the ambassador that the president should not be commenting on very important domestic issues important to people in this country," he said.
Grayling said a letter would not be necessary as he was "sure that message will filter back to the Americans".
Obama has previously intervened in the debate around the EU, urging Britain to remain. Last year he said Britain's EU membership "gives us much greater confidence about the strength of the transatlantic union".
This morning Grayling used an article in the Daily Telegraph to set out his eurosceptic credentials, he is expected to advocate Brexit when it comes time for the referendum. He said it would be "disastrous" for Britain to remain a member on the current terms.
The prime minister hopes to secure a new deal for the UK in Brussels in February which will allow him to recommend a vote to remain in the EU.