Thursday night's explosive 'Celebrity Big Brother' episode could land the show's bosses in trouble with Ofcom, following over 200 complaints from viewers.
READ MORE:
The episode included Megan McKenna's row with John Partridge and Tiffany Pollard, and her meltdown in the diary room shortly after, which has also prompted racism accusations.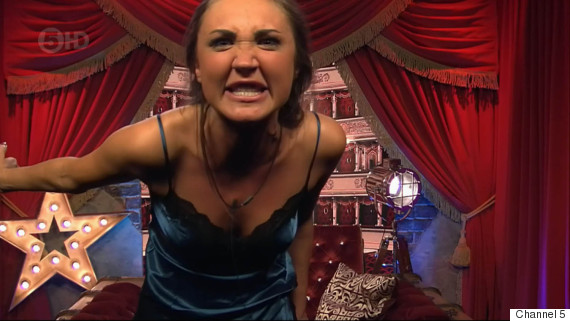 Megan's tirade continued in the diary room
So far, 209 complaints have been made to the broadcasting watchdog, following Megan's behaviour and use of the phrase "ghetto c***" to describe Tiffany.
Ofcom have said: "We will assess these complaints before deciding whether to investigate or not."
Big Brother attempted to defuse the situation as it developed, by calling Megan to the diary room.
However, she did not calm down and security were then brought in to speak to Megan face-to-face.
This is the latest in a long line of episodes that have resulted in complaints, such as scenes of Angie Bowie reacting to news of David Bowie's death sparked others, and the ensuing row, which saw Tiffany under the impression that David Gest had died.
In the same episode, the other housemates were shown taking Tiffany to task over her reaction, and - yes, you guessed it! - these scenes also sparked complaints, from viewers who felt that Tiffany was being bullied.
Earlier in the series, Winston McKenzie also left viewers unimpressed (and lodging complaints with homophobic comments in his launch night VT.
Did Megan overstep the line? Watch her meltdown above…
LIKE US ON FACEBOOK | FOLLOW US ON TWITTER