Security entered the 'Celebrity Big Brother' house on Wednesday night, after Megan McKenna went on a rant at her fellow housemates, during which she used a phrase that has sparked racism accusations.
At the end of another tough day in the 'CBB' house, Megan had been *ahem* enjoying some of the alcoholic refreshments provided by Big Brother, when John Partridge suggested that there needed to be a house meeting.
In scenes aired during Thursday night's episode, she insisted that she "cleans shit up" in the house, launching a tirade at her fellow housemates and adding: "It angers me in here that people do jack shit!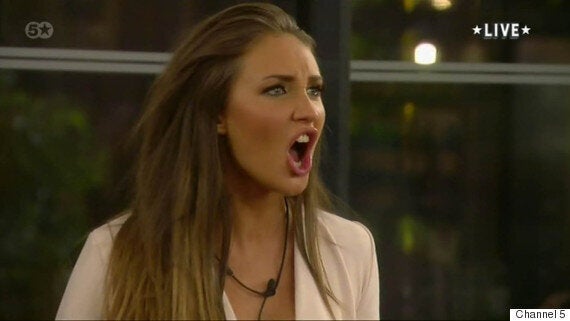 "I'm the fucking one telling the truth in here cos everyone's so scared to fucking telling truth apart from me. It's always John 'I'm the perfect one'. I fucking respect people in here, John. I respect people but I've lost it in here with you!""
As Megan continued her tirade, Tiffany Pollard then laughed across the room, which we're sure she came to regret when she found herself in the firing line.
Megan hit back: "I don't know why you're laughing Tiffany; he's the one who wanted everyone to walk out of this house for you! I stood up for you!"
With the row becoming more and more heated - and Kristina Rihanoff even commenting she'd become like a woman "possessed" - producers eventually called Megan to the Diary Room, kicking out Stephanie Davis in the process.
In yet another lengthy rant, Megan spat: "I'm not dealing with shit anymore, I've kept it in all fucking day!
"I'm sick of it! I'm sick of the fakeness! He's a liar. He slates Tiffany to the ground. You know what, there's a few people who agree with me."
Eventually, producers decided to send security into the diary room, in an attempt to calm down Megan, who continued to angrily rant about her fellow housemates.
However, this did nothing to calm Megan down and her rant continued. Things then stepped up a notch when Megan called Tiffany a "ghetto c***", leading many viewers to accuse her of racism.
Bosses later confirmed that Megan was given a formal warning, however many viewers have stated that they think she should be removed from the house.
See the full row in Thursday's 'Celebrity Big Brother', kicking off at 9pm on Channel 5.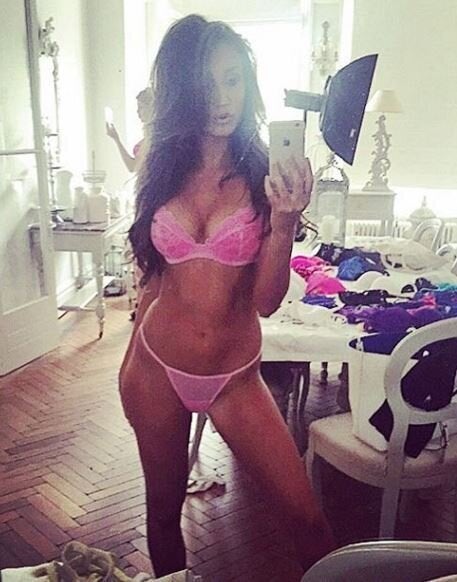 Megan McKenna's Sexiest Instagram Pics