The truth about who's the father of Stacey Branning's baby could become public in the upcoming episodes of 'EastEnders'.
While viewers have known that Kush is Arthur's dad since before Christmas, a number of Walford residents are still in the dark, including Stacey's boyfriend Martin, who believes he is the father.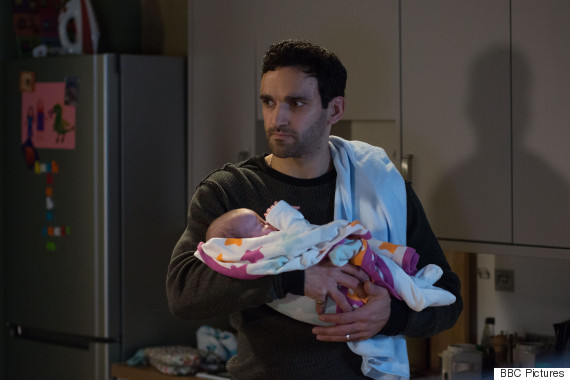 Kush starts bonding with his son
Unaware of the situation, Martin asks his best pal Kush to look after Arthur, which leaves Shabnam - who does know the truth - understandably concerned.
As Kush bonds with his son, will he decide to break the paternity news to Martin?
This is Walford and secrets don't usually stay private for long, after all.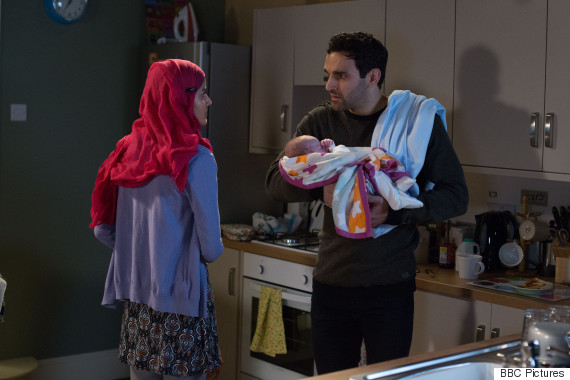 To make matters more difficult, Shabnam recently found out that it's unlikely she'll be able to conceive again
With Kush's mother Carmel also in the know, we reckon it's only a matter of time before the truth is out.
The storyline is also being complicated further by Stacey's ongoing postpartum psychosis, which had led to increasingly erratic behaviour and delusions.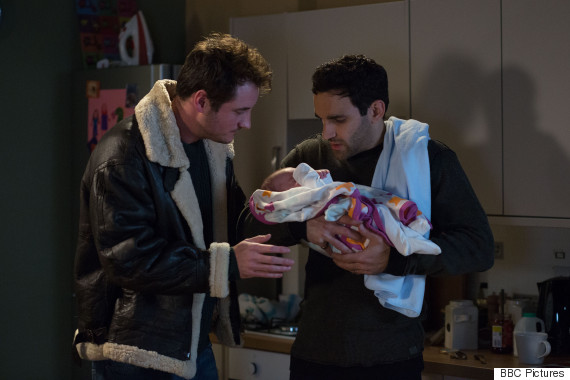 How long until Martin finds out?
The 'EastEnders' team worked with a number of charities on the Stacey storyline, in order to ensure her illness is depicted accurately and sensitively.
Watch 'EastEnders' on Thursday 28 January to see the events unfold.
LIKE US ON FACEBOOK | FOLLOW US ON TWITTER