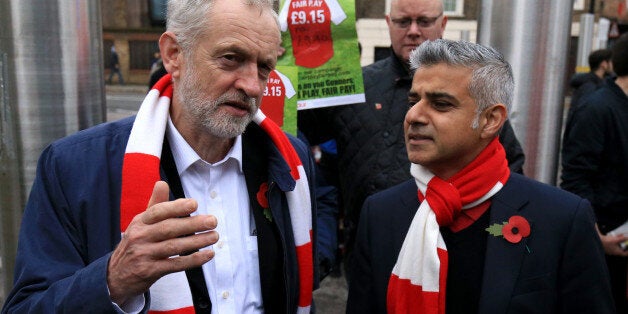 Labour's candidate for London mayor, Sadiq Khan, has said he will not be a patsy for Jeremy Corbyn and the party leadership
"I am going to be my own person," Khan said on Saturday. "There will be occasions where you see Jeremy and I campaign together passionately," he said. "But when there are occasions I disagree with Jeremy … I will be doing so."
"I don't apologise for being London's advocate, even to the Labour Party, rather than a salesman for the leadership," he said.
"Cities don't elect patsies for their leadership," Khan said, citing the independent natures of Boris Johnson and Ken Livingstone as well as current New York mayor Bill de Blasio and Chicago's Rahm Emanuel.
Khan appears to be on course to beat Conservative Zac Goldsmith to succeed Boris Johnson in City Hall at May's election. A recent YouGov poll for LBC Radio had the Labour MP on 31% and the Tory on 24%.
Khan, who is currently MP for Tooting and served in Ed Miliband's shadow cabinet, said Labour had to recognise that Corbyn was "elected with am massive, massive mandate" from party members. "Jeremy should be given the chance to set out his vision," he added.