WARNING: This article contains strong language
A Muslim man has been praised for his response to Islamophobic abuse sparked by his actions working as a bouncer at a nightclub in Sydney, Australia.
A 55-year-old woman called Ali Hamam a "fucking Muslim fucking terrorist cunt" after she was removed for being too drunk.
Despite the hateful comments, Hamam responded by saying: "She was probably going through a really rough phase, I understand that," before stating: "As an Australian, as a Muslim, we know better than that. Just because she sees one thing on the news somewhere else, she shouldn't bring it to Australia."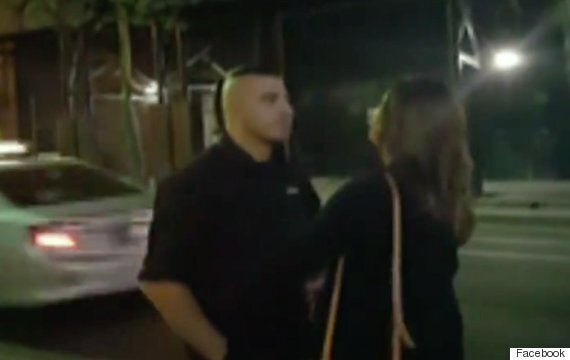 Hamam was approached by the woman who hurled abuse
Hamam made the comments to 7 News Sydney who posted a video of the interview on its Facebook page on Sunday.
A 10-minute-clip of the attack also shows the woman pushing him towards the road shouting, "Who are you? Who are you? You fucking rag head, fucking rag head cunt."
The security guard then made a citizens' arrest. Police in the city are still deciding what action to take.
People on the Facebook page praised the man for his response in the ordeal.
"One word for this bloke. RESPECT," wrote Chris Padovan. "To not lose it in those circumstances, and just hearing him speak. True gentlemen just there doing his job. Anybody else would have probably launched her away. To stay calm and cop that rubbish, I applaud you. Didn't deserve to cop any of that, but You sir, are a legend."
Callum Mokaraka added: "Actually can't believe that racism is still this severe. Respect this bloke, stereotypes can't always be seen as reality. Get to know the individual before hand no matter what race they are, no time for abusive behaviour."