A mum has taken the campaign to normalise breastfeeding to new heights by sharing an astonishing video of her nursing while pole dancing.
Ashley Wright, who describes herself as a "badass breastfeeding, baby-wearing, attachment parenting, pole dancing, yogi mama" on her website, shared the video above of her smoothly spinning around a pole while feeding her daughter Shannon.
She captioned the clip: "Taking control of the elements... Ascending above it all like... #ifbuddhawasapoledacingbabywearingbreastfeedinggoddess #normalisebreastfeeding."
Wright told The Huffington Post the video is proof breastfeeding doesn't need to prevent mums from doing anything.
"When [Shannon] wants to dance with me, I always attempt to place her on my back as it allows me to do more moves than if she is on my front or side," she said.
"Yet 98% of the time, the reason why she is on me is because she wants to nurse and would rather not wait.
"And the thing is, I would rather not stop what I am doing to nurse her.
"If I always stopped what I wanted to do to nurse Shannon, I would never get anything done; especially if it is taking the time to achieve fitness goals and do things that pour into me, for my rejuvenation, for my balance."
Wright's recent Facebook video has been viewed more than two million times, and has attracted more than 3,500 comments - both positive and negative.
One person wrote: "Attachment parenting, at its finest! Excellent workout and bonding experience."
Another added: "Just as I start thinking today that there is so much I cannot do anymore because I'm a Mum... thank you! I needed this so much."
However one person wrote: "Even extremely talented athletes slip and fall every now and then. Was the risk to your child really worth the Facebook likes?"
To which Wright sent a tongue-in-cheek reply: " Yes. It was all done for the FB likes and I got them."
Wright started dancing with her daughter in a baby carrier when she was nearly two years old, and previously hit the headlines after sharing the YouTube video below.
"There are moments in which she would rather spin around with me, than to sit on the floor and do something else," she told The Huffington Post.
"And I, as her mother, am completely okay with having to adjust my pole practice to have her on me."
When sharing an Instagram post of her spinning upside down with her daughter in a baby carrier she wrote: "I can't imagine still continuing to live life limited by everyone else's comfort levels and shadowed thoughts; hell even by my past fears and barriers.
"Yet to walk freely inside myself is to journey courageously amongst others.
"Life didn't stop for me because I had a child... It got better. I have the best doubles partner in the world!"
But Wright did add a wise word of caution to the above shot, writing: "Do not attempt this at home."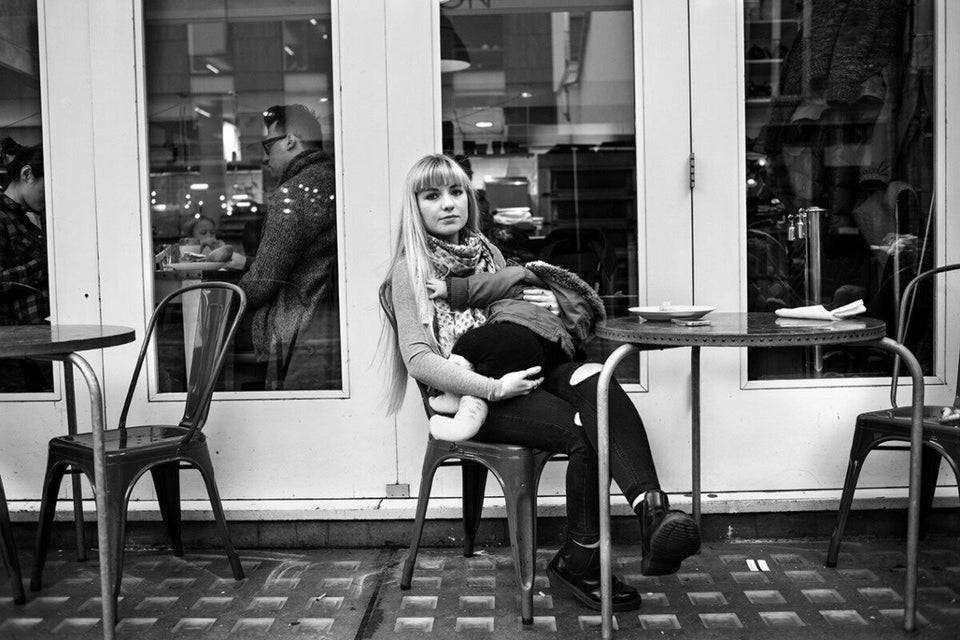 Breastfeeding In England