Nadia Oldale, 24, and Josh Farrow, 27, received a grant to help cover the cost of their newborn son Luke's funeral, but were later told they had been "overpaid" by £1,000.
The couple, whose son died from a rare genetic condition just three hours after being born, said this made an "already tragic time" much more difficult.
"We didn't expect to have to pay out for a funeral that we were under the impression was covered by the grant."
Nadia Oldale and Josh Farrow
Oldale, who is also mum to two-year-old Riley, said during her second pregnancy she was told by midwives her baby had fluid on his brain, a club foot and a cleft lip and palate.
She gave birth early on 27 September, but Luke died from Oral Facial Digital Syndrome, which affects the development of the structure of the oral cavity.
While at the hospital, the mother was told she could apply for grant funding towards the funeral.
Initially, the couple were told by the DWP they were entitled to £1,718 to cover the funeral costs. They received a letter confirming this amount and they used the money to cover the funeral costs.
However, two weeks after the funeral, they received a call from the funeral directors telling them the full amount hadn't been covered.
Oldale called the DWP, who said they had "changed the decision", a mistake had been made and the couple had been overpaid by £1,000.
Oldale recieved a letter from the DWP that stated the maximum they could pay for funeral expenses was £700.
Oldale said: "It's not about the money. It's the fact that they said yes and then said no."
A DWP spokesman said, according to the Daily Post: "Our thoughts are with the family at this difficult time and we do apologise for the error made."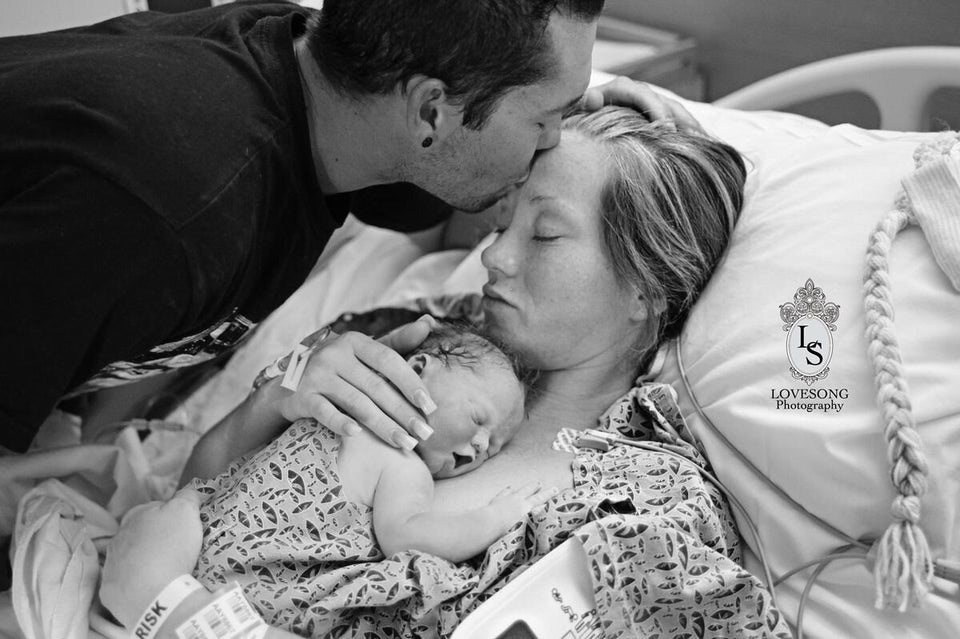 Photos of Stillborn Baby Comfort Parents