'EastEnders' fans have been promised the send-off to end all send-offs when Peggy Mitchell passes away later this year, and bosses now appear to have given us a first look at her funeral.
READ MORE:
Newly released pictures from the BBC soap show two cast members, Perry Fenwick and Samantha Janus, filming on location with a hearse.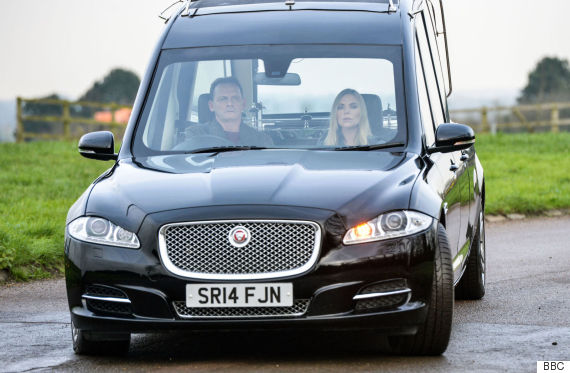 Billy and Ronnie were seen in a hearse
The pair's characters, Billy and Ronnie Mitchell, can be seen fighting after the funeral vehicle broke down on Monday (18 January).
Speculation is rife that the scenes could form part of Peggy's final farewell to the soap, following the revelation she will be killed off in the spring.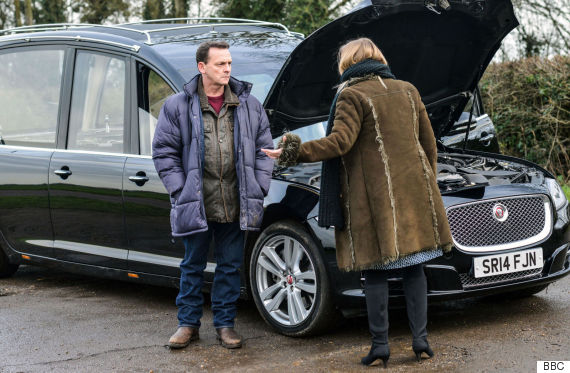 Is this a first look at Peggy's funeral?
However, as Billy works as an undertaker, there could still be an alternative explanation to the incident.
Peggy made a surprise return to the soap last Friday, where she revealed to son Phil (Steve McFadden) that her cancer had come back and she was dying.
It followed actress Barbara Windsor's decision to leave the character behind for good, having left the soap originally in 2010.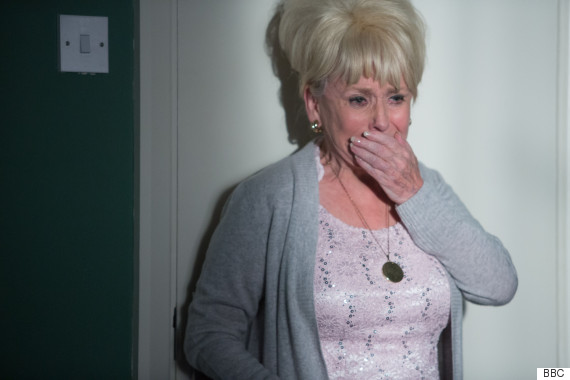 Barbara Windsor is leaving her role as Peggy for good
Speaking of Peggy's exit, which will air in the spring, Barbara said: "Everyone knows I love 'EastEnders' and that will never change. Peggy is a character close to my heart but I made the decision a while ago that I need to say goodbye to Peggy once and for all as otherwise she will always be there, urging me to go back and that is something I need to shut the door on.
"After thinking long and hard about it, I realised that it is time for me and the audience to say our final farewells to the lady who I have loved for many years and I thought that whilst the guvnor [executive producer Dominic Treadwell-Collins], who I adore, is still in charge, I want him to be the one to oversee it."
Ross Kemp has also agreed to reprise his role as Peggy's son Grant, as part of the storyline.
LIKE US ON FACEBOOK | FOLLOW US ON TWITTER