'Star Wars' actor Mark Hamill has suggested his character in the film franchise, Luke Skywalker, could be bisexual.
READ MORE:
The 64-year-old star addressed Luke's sexuality when he was asked by a 'Star Wars' fan if Luke was bisexual.
After sending a direct message to the actor, Twitter user A(nakin)addie shared his thoughtful response on the social media site.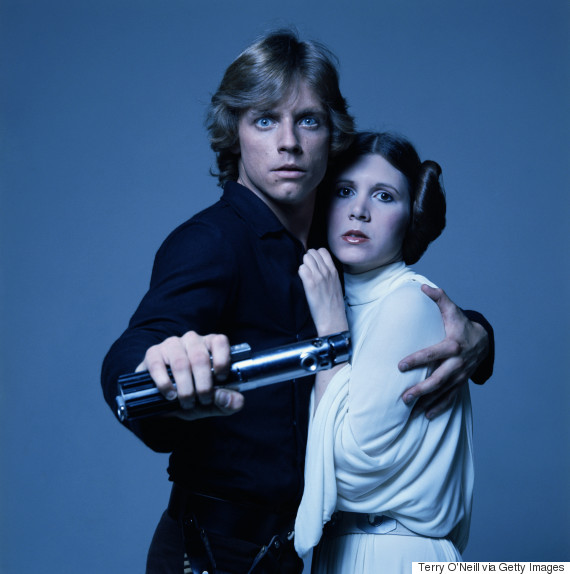 Mark as Luke Skywalker and Carrie Fisher as Princess Leia
"His sexuality is never directly addressed in the films," he wrote.
"Luke is whatever the audience want him to be, so you can decide for yourself."
@amediumbear i asked if Luke was bisexual and!!! pic.twitter.com/SMzGxHZjDN

— a(nakin)ddie (@kynoren) January 13, 2016
Other fans were quick to support Hamill's theory, claiming he was the most likely character from the films to identify as gay or bisexual.
The Nerdist website noted: "Luke Skywalker has shown almost zero sexual interest in anyone in any of the films – with the exception of a woman who turned out to be his sister. And even then, that interest seemed considerably mild."
Meanwhile, fans hoping to see romance blossom between Resistance pilot Poe Dameron (Oscar Isaac) and stormtrooper Finn (John Boyega) in the new generation of 'Star Wars' films, are going to be disappointed by the sounds of it.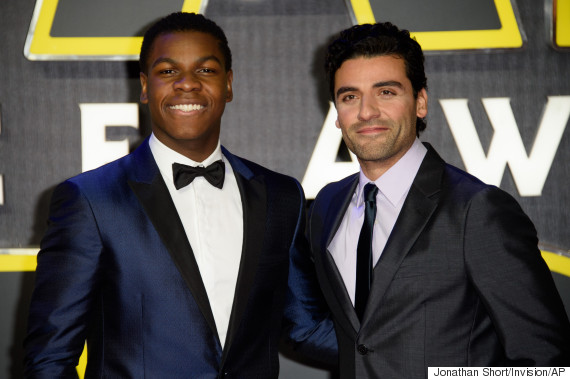 John Boyega and Oscar Isaac
Rumours began to circulate that Disney were setting up a gay romance between the two characters, with Isaac adding fuel to the fire.
"I think it's very subtle romance that's happening," he said recently. "You know, you have to just look very close — you have to watch it a few times to see the little hints. But there was."
But Peckham-born John Boyega isn't having any of it, telling a Metro journalist that the Finn/Poe romance 'only exists in Oscar's head'.
Booooooo.
LIKE US ON FACEBOOK | FOLLOW US ON TWITTER