Three members of a disbanded German terrorist group responsible for kidnappings, assassinations and bombings across the country for three decades, have been linked to the botched robbery of an armoured car near Bremen last summer.
According to German public broadcaster NDR, DNA matching that of Daniela Klette, Ernst-Volker Wilhelm Staub and Burkhard Garweg was found in the getaway cars used in the crime, which took place on 6 June last year. The trio have remained at large since the group, the Red Army Faction, disbanded in 1998.
Police were said to have confirmed the details to the DPA news agency on Tuesday, but are yet to comment on the case.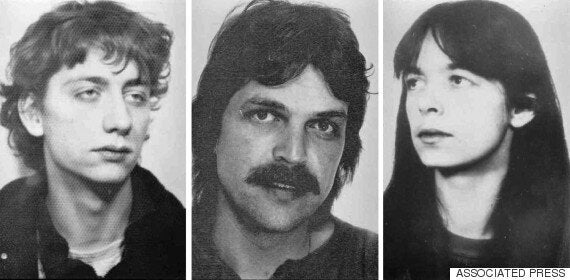 The DNA of Red Army Faction members, Burkhard Garweg, left, Ernst-Volker Wihelm Staub and Daniela Klette has been linked to a botched robbery near Bremen
In the robbery, three masked assailants blocked the armoured car into a parking lot. One opened fire on the vehicle, but the group were unable to get inside, the Guardian reported.
DNA evidence has also linked Klette and Staub to a similar armoured car robbery in 1999, according to NDR.
The Red Army Faction has also been known as the Baader-Meinhof Gang.
The militant far-left group was found in 1970 by German dissidents including Andreas Baader and Ulrike Meinhof.
One murder spree linked to the group involved an incident on 5 September 1977, when a woman with a pushchair stepped out in front of a car on a Cologne street.
The car, which contained one of West Germany's most powerful industrialists, Hanns Martin Schleyer, was forced to brake. The woman with the pushchair then pulled out two machine guns, and her accomplices, bundled Schleyer into a car. His bodyguards were killed at the scene, and one month later his body was found in the boot of a car.
Schleyer is one of more than 30 people believed to have been killed by the group, who were denounced by their critics as murderous nihilists, with no political goals.
Related