A senior Conservative MP has admitted to using poppers amid concerns over government's "manifestly stupid" plans to ban the drug.
"Sometimes when something is proposed that becomes personal to you, and you realise the government is about to do something fantastically stupid, in those circumstances one has a duty to speak," the chair of the Commons foreign affairs committee told MPs today.
"I use poppers, I out myself as a popper user, and would be directly affected by this legislation. I'm astonished to find it's proposing to be banned, and frankly so would I think many other gay men."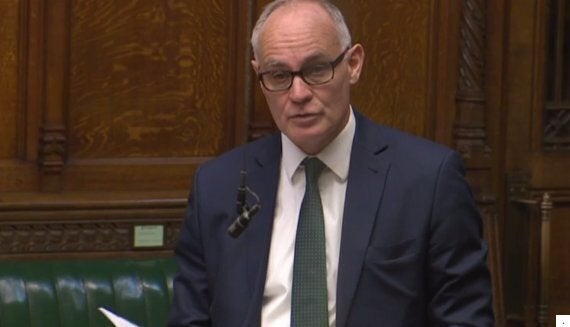 Blunt was speaking during a parliamentary debate on the Psychoactive Substances Bill. The legislation aims to ban several so-called legal highs.
Currently included on the list are alkyl nitrites, or poppers. According to FRANK, the government's drug advice website, poppers "make it easier for some people to have anal sex".
Critics of the move, including the Labour Party, have argued the drug is not proven to be dangerous enough to warrant a ban and would discriminate against gay men.
Blunt, a former justice minister, said banning poppers would bring the "whole law into disrepute" and that "respect for the law is going fly out the window".
He said while he was loyal to the government, he was "not be party to voting for something that is frankly really foolish as a piece of public policy". Blunt added the current proposals were "manifestly stupid".
The government has indicated it will consider removing poppers from the list of banned substances at a later date. However this would still temporarily ban the drug before it was made legal again at a later date.
Lib Dem health spokesman Norman Lamb said to ban poppers would be "an act of total madness" that made "absolutely no sense at all".
Labour's shadow home secretary Andy Burnham has written to Theresa May urging her to exempt poppers from the ban from the start.
"I remain concerned that your new position (to ban poppers pending further investigation) may well cause harm, particularly amongst the gay community," he wrote.
"A ban on poppers, even if temporary, may result in poppers being sold 'under the counter', and users being driven underground to purchase poppers and thereby being exposed to new, more dangerous substances.
"It could also result in individuals facing prosecution and possible imprisonment. A temporary ban will cause widespread confusion amongst users about their legality, as well as having potentially serious and life changing consequences for individuals who continue to use them during the ban.
"I believe it would be better to have temporary exemption for poppers as opposed to a temporary ban whilst we await the conclusions and recommendations of the review."