The parents of a girl suffering from a rare genetic condition that causes dementia have opened up about their struggle.
Carly, 34, and Paul Hadman, 38, from Peterborough, explained five-year-old Effie has Batten Disease - a condition that causes dementia, changes in personality and loss of motor skills.
Effie, who was born in June 2010, began showing signs of Batten Disease when she was only two years old.
She had frequent episodes of fatigue and suffered seizures several times while in the bath. After blood tests and MRI scans, Effie was initially diagnosed with epilepsy.
Just before her third birthday, Effie began losing the ability to walk and would crawl out of her bed to see her parents.
Ms Hadman said: "From there she just went downhill. She would forget that she couldn't walk, would jump off a chair and fall on the floor."
In November 2013 neurologists ran tests to see if they could identify a gene found in Batten Disease sufferers.
She was officially diagnosed in January 2014. After learning the news, her parents sold their home and moved closer to where both sets of their parents lived in Peterborough.
"We are living on our savings and on the never ending and fantastic support of our parents.
"I have no idea how we cope or how anyone copes with an ill child. You just do because you have to. It is a day at a time."
Because of these damaged cells, common consequences include seizures, visual impairment/blindness, personality and behaviour changes, dementia, loss of motor skills and the ability to walk, talk and communicate.
Carly and Paul Hadman said their daughter used to be able to identify animals, colours and numbers - but she can no longer do this.
In March 2014, Effie's parents hoped she would be able to take part in a new medical trial to try and manage the disease.
The trial would have involved a canular being fitted to Effie's head so an enzyme could be fed directly into her brain every two weeks.
However, according to The Mirror, doctors said Effie was not eligible for the trial because she had lost the ability to walk.
Ms Hadman said the disease has affected Effie's ability to eat and she has now had to be fitted with a feeding tube after losing the ability to swallow in February 2015.
Effie's parents have said they are determined to continue making special memories with Effie and their son George, now two, who does not carry the disease.
In December 2015, Effie was able to go on a once-in-a-lifetime trip to Disney World in Florida thanks to Caudwell Children, a national charity that provides practical and emotional support to disabled children and their families.
"Effie wouldn't have been able to get insurance to travel to Florida usually and we wouldn't have the courage to take her by ourselves, however we were able to go due to the big group of medics that accompanied us at all times on the trip.
"Caudwell Children are a brilliant organisation and have made a huge difference to our lives and we can't thank the enough."
Similarly to Effie, despite being born healthy, the girls' health deteriorated over time. Ashleigh, 12, is blind and paralysed, and Alisha, nine, has balance problems.
Lennon said: "It was a terrible shock to be told that Ashleigh had a terminal disease.
"Alisha was sat there on my knee at the time when he told us there was a 25% chance she could also have the disease. Six months later, she was tested and also diagnosed with it."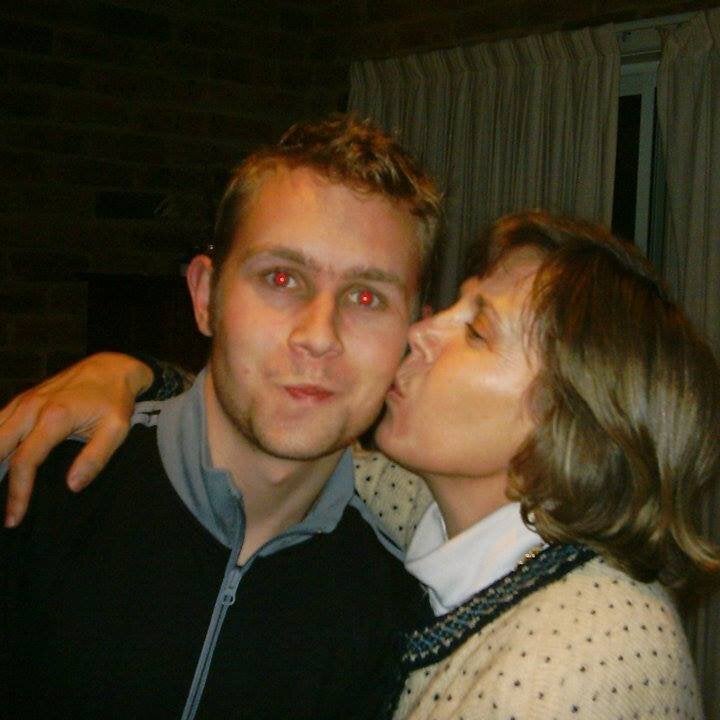 Son Shares Touching Photo Series Chronicling His Mother's Early Onset Dementia