A 10-year-old Muslim boy who misspelled a word during an English lesson, writing that he lived in a "terrorist house", has been interviewed by police.
The Lancashire primary school pupil meant to write that he lived in a "terraced house".
The boy was reported to the police, in accordance with the 2015 Counter Terrorism and Security Act, which places a higher emphasis on teachers to tell the authorities of any suspected extremist behaviour.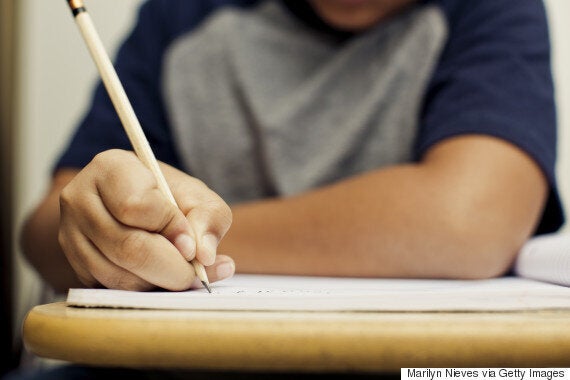 A Muslim boy's spelling error led to him being interviewed by police
The boy was interviewed by Lancashire Police the following day and the family's laptop was examined.
The child's family said they want the school and police to apologise following December's incident.
The boy's cousin, who is not being named in order to protect the child's identity, told the BBC that she originally believed it was a "joke".
She said: "You can imagine it happening to a 30-year-old man, but not to a young child.
"If the teacher had any concerns it should have been about his spelling. They shouldn't be putting a child through this.
"He's now scared of writing, using his imagination."
Lancashire Police said in a statement: "This was reported to the police but was dealt with by a joint visit by a PC from the division and social services, not by anyone from Prevent.
"There were not thought to be any areas for concern and no further action required by any agency."
The 2015 Counter Terrorism and Security Act places a statutory duty on schools and colleges to prevent people being drawn into terrorism.
But critics argue that teachers are overreacting for fear of breaking the law.
Popular in the Community