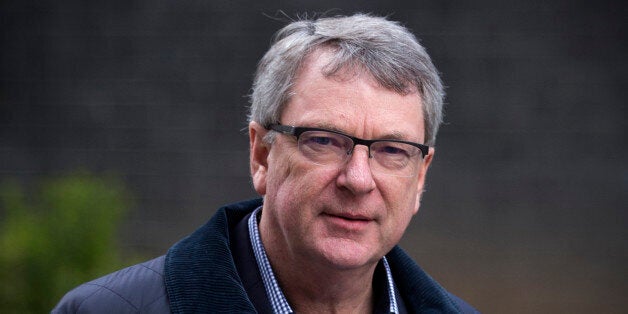 The Tory party spent nearly £3m on polling and strategy provided by American and Australian campaign chiefs in the last general election, new figures reveal.
It also spent £369,000 on market research by Barack Obama's polling guru Jim Messina, who had vowed before the campaign that he had never lost an election.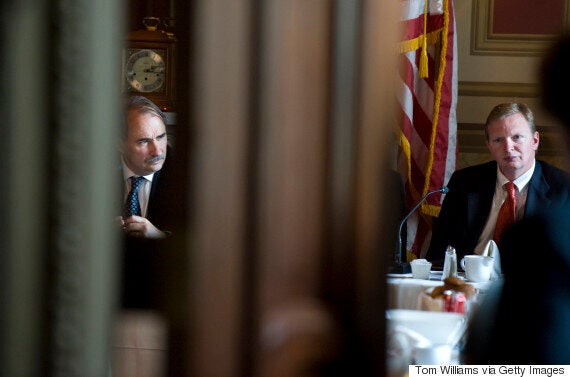 David Axelrod and Jim Messina, in 2009, when they both worked for Barack Obama
The Tories' election victory meant that Messina won his own fierce battle with former fellow Obama staffer, David Axelrod, who worked for the rival Labour party.
Axelrod, who was criticised for rarely visiting Britain during the election campaign, saw his firm AKPD paid £223,572 for its services.
Sir Lynton, who was credited with pushing the relentless focus on Labour's economic weakness and the threat of the SNP in a hung Parliament, was awarded a knighthood by David Cameron in the New Year's Honours List in recognition of his role in winning the election.
Overall, the Commission found that the Conservatives spent £3 million more than Labour on its campaign, clocking up expenses of £15 million to their rivals' £12 million.
Buried in the accounts is a £577 payment Labour made to hire 'chicken suits' used to accuse Mr Cameron of avoiding TV debates.
But the party blamed an 'administrative error' for failing to include receipts for its infamous 'Ed Stone', the list of policy pledges unveiled by Ed Miliband to widespread ridicule.
Mr Miliband unveiled the eight foot stone carving on the final weekend of the campaign, saying that it would be installed in the garden of Downing Street to remind the party to honour its six main election promises.
A party spokesman said: "Due to an administrative error these invoices were not included with other items of campaign spend. We have informed the Electoral Commission and will seek to rectify this error as soon as possible."
In the year upto polling day, the Tories massively outspent Labour on adverts with a cool £1.2m on advertising on Facebook – and £250,000 during the election campaign itself - compared to Labour's £16,000.
However, the Conservatives' spending on social media adverts was dwarfed by its spending on direct mail, with one firm paid more than £4 million to deliver election leaflets.
UKIP got most value for money, spending an average of 73p per vote compared to the Lib Dems' £1.46 per vote.
Ukip also spent £10,000 on copies of Nigel Farage's book, the Purple Revolution.