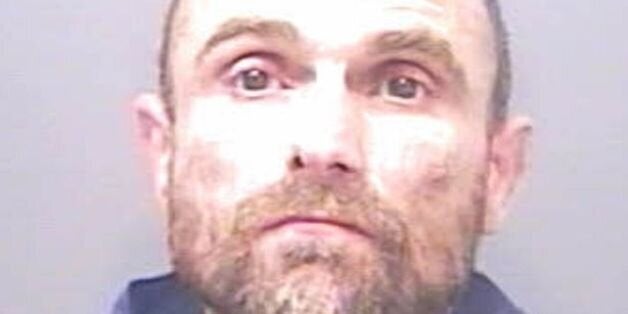 A Buddhist monk has been jailed after slashing £20,000 worth of tyres to vent his frustration for killing a harmless insect.
Glew vandalised 162 cars in the East Yorkshire town of Pocklington in his spree in September 2015.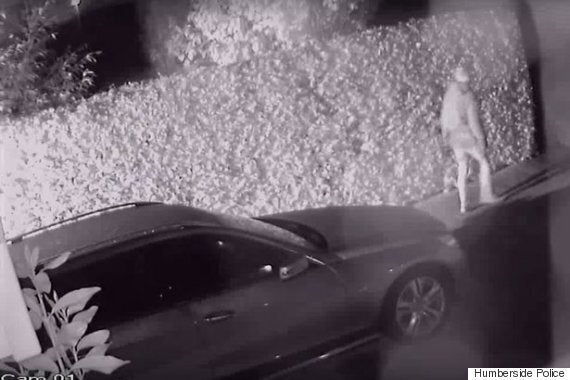 CCTV images released by Humberside Police
Glew pleaded guilty to three counts of criminal damage but later failed to appear for sentencing after going on the run for three months. He was tracked down by police officers and appeared for sentencing via video link from Hull Prison.
District Judge Fred Rutherford said: "When interviewed by police he said he was angry and wanted to take his frustration out on society without hurting people.
"He lives in the woods and is detached from society. He has lived that existence for 20 years and previously lived in a Buddhist monastery."
Inspector Joanne York of Humberside Police said: "Sentencing Julian Glew to 11 weeks in custody is good news for the residents of Pocklington and justice has been seen to be done.
"Vehicles were damaged over two nights in Pocklington in September 2015 which caused widespread upset and concern to the residents of Pocklington at the time. The incidents caused great inconvenience and financial loss to all those victims.
"Following his initial arrest in September he was bailed to appear in court but failed to attend and spent several weeks avoiding arrest. Mr Glew had left the Pocklington area after he failed to appear at court.
"I am very grateful to the people of Pocklington for their assistance and their support while we have carried out our investigations."
Popular in the Community