One of the world's most wanted men has reportedly been found working at a Subway - just yards from the Wiltshire Police headquarters whose staff are said to eat their regularly.
Piotr Kupiec, part of a gang being sought over a murder in Poland almost a decade ago, was tracked down to the Devizes franchise where he was arrested in front of shocked customers last week.
The 28-year-old had been listed on the International Police Crime Organisation's (Interpol) list of most wanted criminals.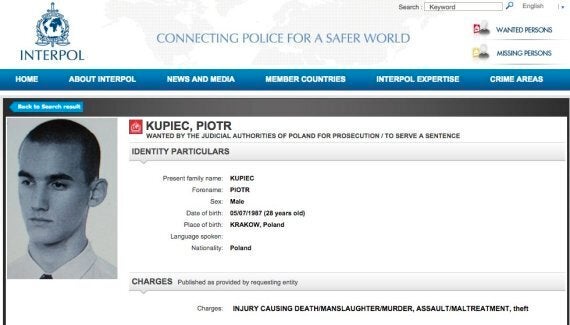 Piotr Kupiec was wanted by Interpol in relation to a murder and was arrested in a Subway in Wiltshire
The description on his profile states that Kupiec was born in 1987 and is wanted for 'injury causing death/manslaughter/murder' as well as 'assault/maltreatment' and theft.
Reports in Krakow claim Kupiec was part of a gang that had been busted by a major police operation called Infra Red, the Mirror reported. It said members of the group that weren't arrested over the death escaped abroad.
It is understood Kupiec worked at Subway for some time, and locals have described him as being "friendly". Staff at the Subway said they are not allowed to comment, the Mirror reported.
A spokesperson for Subway told MailOnline: "We can confirm that a staff member at the Devizes Subway franchise in Wiltshire was arrested on Wednesday 13 January 2016 in relation to a matter not connected with the store.
"He provided the valid identification and documents required to gain employment at the time he was hired. As this is now being investigated by the police, we are unable to comment further."
Kupiec was taken into custody after officers executed an arrest warrant on behalf of Interpol on January 13.
Wiltshire Police confirmed they arrested a 28-year-old Polish man on behalf of Interpol at Subway in Devizes in connection with a murder in Poland.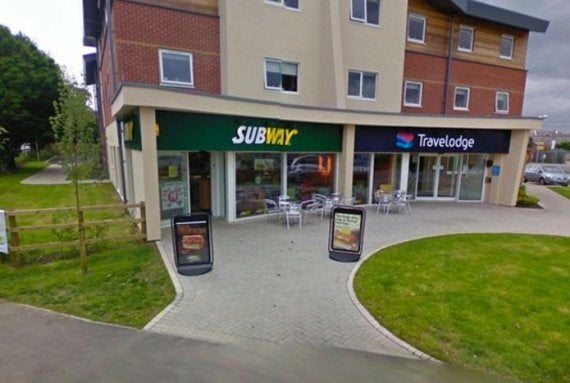 The Subway in Devizes where Kupiec was arrested and is thought to have worked
Locals believe Kupiec had lived in Devizes for at least four years and said he was a member of a local gym, Route 2 Fitness sports club.
Kupiec was wanted by Polish police in connection with an incident at a football match in September 2007.
Local reports say that after a game between Korona Kielce FC and Legia Warsaw FC in Kielce, Poland, fights broke out between hooligans in the crowd.
Kupiec was wanted on suspicion of murder and attempted murder by the prosecutor's office, but disappeared shortly afterwards.
Related