A pop-up restaurant in north London has been forced to changed the name of its Mark Wahlberg burger, after the actor's lawyer's sent them a cease and desist letter.
Lucky Chip Burgers - who will open their first restaurant In Dalston, east London, on Saturday - launched a burger named after the actor on January 6. The feast featured 35-day aged longhorn beef and braised short rib, and was available at the Old Queen's Head pub in Islington.
The chain also has a burger named after actor Kevin Bacon and rap group the Beastie Boys.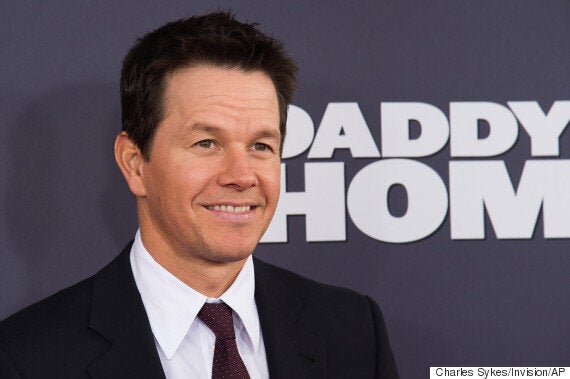 Mark Wahlberg, seen above at the launch of his new movie Daddy's Home, has told a London burger pop-up it can't name a burger after him
News of the Mark Wahlberg burger spread quickly on social media, with an announcement on the restaurant's Facebook page receiving over 230 likes, 22 shares and 75 comments. And it seems the announcement also reached America where Wahlberg has a restaurant, named Wahlburgers, along with his brothers Donnie and Paul.
Soon after the burger launch, Lucky Chip received a cease and desist email from Wahlberg's lawyers.
The email thanked the restaurant for wanting to "honour" Wahlberg, but said it was competing with his company and giving the false impression he endorsed their product.
Founder Ben Denner told the Evening Standard that he named the burger after Wahlberg because "I'm just a big fan, I think he's a great dude".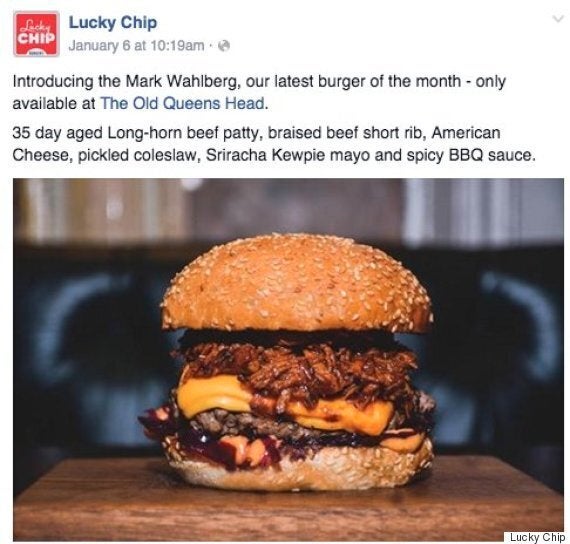 Lucky Chip only launched the burger on January 6; they have since re-named it the Dirk Diggler
He said, at first, he thought the email was a "joke".
Denner told the newspaper: "Fair enough if we were in America trying to compete with his brand, I could understand that, but we're a small company and it's quite fun and laidback."
The burger is now being rebranded the Dirk Diggler, in honour of Wahlberg's role as a porn star in Boogie Nights.