A teenager with a rare form of cancer who was given days to live spent her final days writing a "most important" list, detailing everything she wanted to do before she died.
Jess Fairclough, an 18-year-old from West Derby in Liverpool, was diagnosed with the illness in 2014. Doctors thought the teen was in remission, until they discovered the cancer had spread to her bone marrow last November.
The list, titled "things that are most important right now", included "being with family and friends", "filling in my journal and recording thru film and photograph" and "outweigh the bad with the good".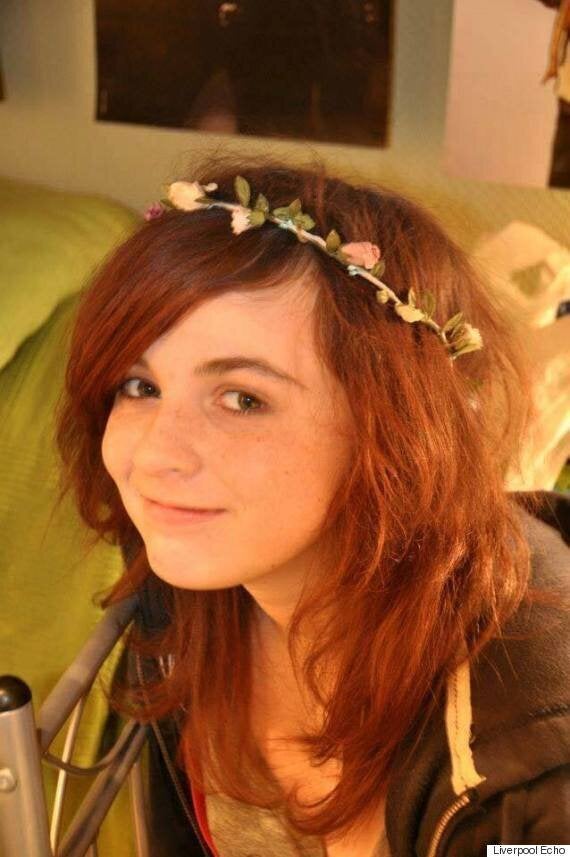 Jess Fairclough passed away last November
The teen added: "These make up being happy and that I believe that is the secret to life: to be happy and to make stuff and to be as good to each other as possible."
Family friend Liz Taylor told the Liverpool Echo: "When Jess was told, she just said 'don't worry mum, not everyone's meant to live a long time, but that's OK'."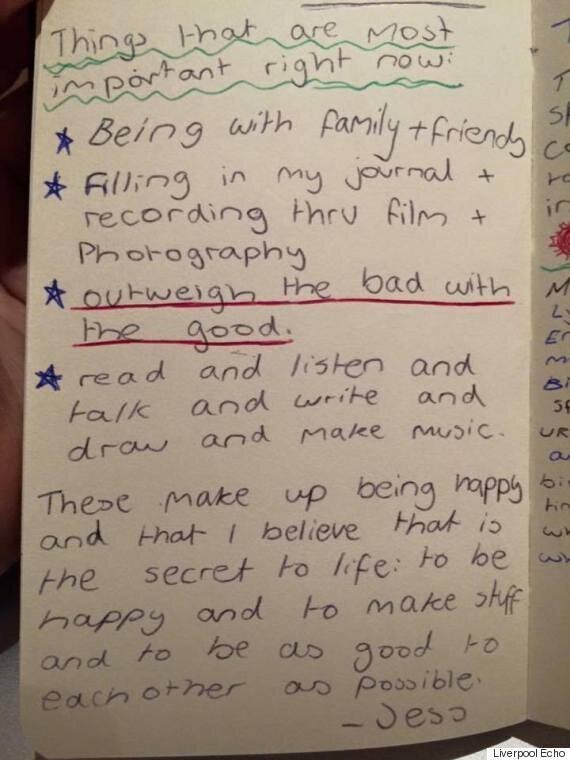 Jess was studying for her A-levels at Belvedere Academy when she first fell ill, and was eventually diagnosed with rhabdomyosarcoma and admitted to Alder Hey hospital.
"When she lost her hair she got a pink wig and she looked after the other kids on the ward," Taylor said. "She was always very artistic and she wrote music including a song called Alder Hey Blues which she had them all singing. She threw the most Teenage Cancer Trust den parties too. She was just so cool and so brave through everything."
The teen went into remission shortly after her 18th birthday. When her parents told her she could have anything she wanted, she asked for £125 so she could give it to a homeless teenager.
"She'd worked out what they would eat, where they would shop, everything," added Taylor.
Just days later, Jess was told the cancer had spread to her bone marrow, and she died shortly after on November 18.
"Just before the funeral one of Jess's dogs just lay on a blanket and died so we like to think that Jess came for Toffee," Taylor added.
A JustGiving page was set up in Jess' memory, to raise money for CLIC Sargent children's cancer charity.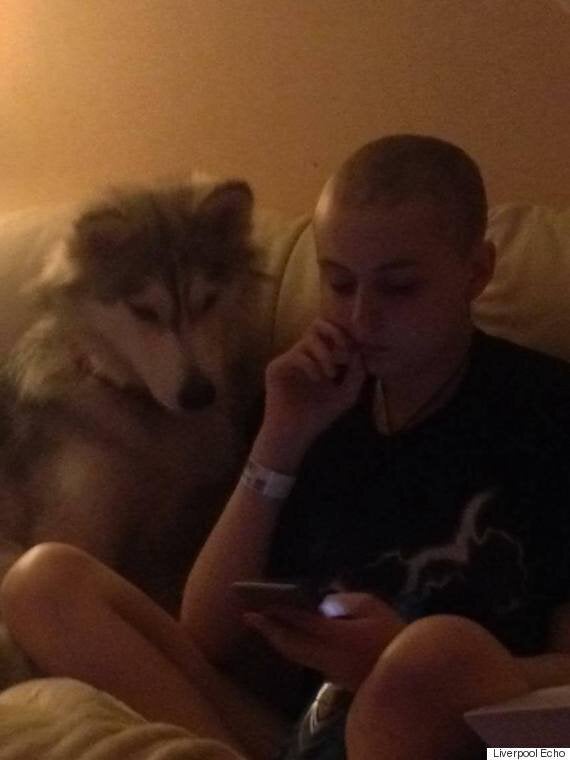 Jess with one of her husky dogs
"Just over a year ago Jessica Fairclough was a happy 17 year old doing all the things that happy 17 year old girls do," the description on the page reads.
"Her packed funeral took place in December after her little body couldn't cope with a particularly nasty and rare form of cancer.
"A beloved only child, friend to many of all ages and adored grandchild and niece, we all knew that Jessica had been a special child and was becoming a special young woman. But none of us, not even her gorgeous family, realised just how special until tributes and eulogies came flooding in from people whose lives she'd changed, helped and touched.
"Jess is our hero and we'd like you to celebrate her and take the Fairclough challenge in her name to raise money for the charity who helped her smile when not even her 3 dogs could."
Popular in the Community