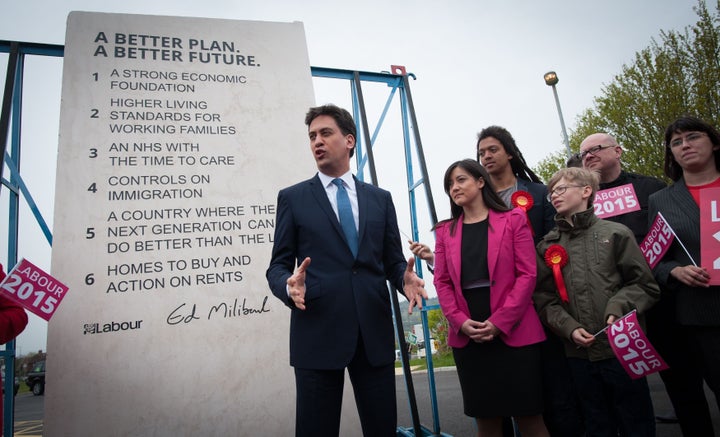 Eight months on from the general election, the cost of Labour spent on its infamous #EdStone - the piece of stonework into which the party carved its election pledges - has finally been confirmed.
On Friday afternoon the Electoral Commission used its Twitter account to publicise the receipts for the election stunt that came to encapsulate Labour's defeat in May.
The Commission said it has launched an investigation into why Labour had initially failed to provide it with the receipts.
A Labour spokesperson claimed Miliband's monolith was omitted from a document detailing election spending, published yesterday, because of an "administrative error", saying that the issue would be dealt with "as soon as possible".
The stone was originally unveiled in a car park in Hastings on May 2, Miliband promising to move it in to Downing Street if he won the election.
It was widely mocked by political opponents and many Labour MPs admitted after the election it had not been the party's finest campaign decision. Miliband himself defended the move, saying it had at least "got people talking".