British tennis coach Nigel Sears - who is also Andy Murray's father-in-law - was rushed to hospital on Saturday morning after collapsing during a match.
Sears, who coaches Ana Ivanovic, was watching the Serb's Australian Open third-round match against Madison Keys when he was taken ill.
Medical staff arrived quickly on the scene as the match was halted and Sears was stretchered off.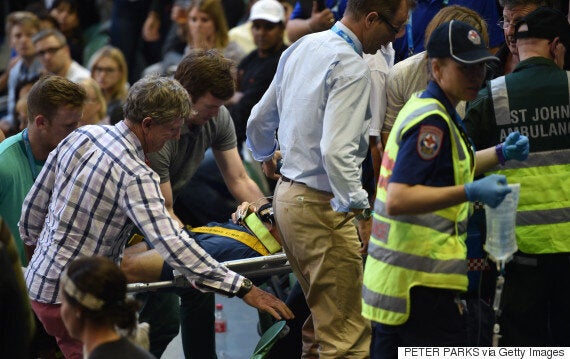 Nigel Sears collapsed during Ana Ivanonic's third-round Australian Open match
Ivanovic could be seen looking distressed on court while medics attended to Sears.
The match was suspended but later recommenced.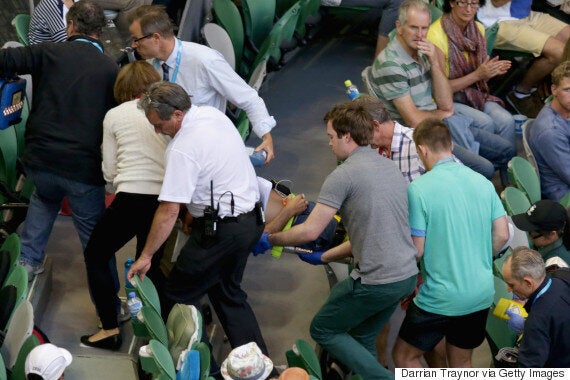 Sears was stretchered away by medics
His son-in-law, whose wife Kim is expected their first child in the coming weeks, was playing on a nearby court and, unaware of Sears' collapse, continued with his match against Joao Sousa.
Murray has previously said that he would leave the Open early if his wife goes into labour.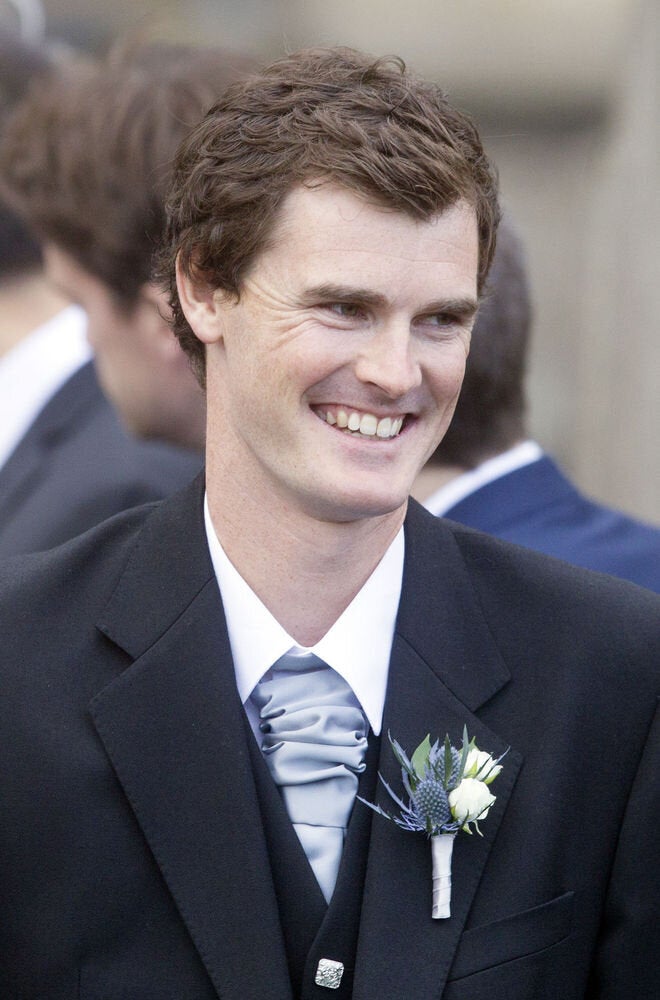 Andy Murray and Kim Sears wed