Innovative housing plans in South London aim to combat loneliness among elderly people by placing them on a busy street where they will share space with neighbours, school children and other groups.
Architects believe their building design - which reimagines the age-old British concept of the 'almshouse' - will put older people at the heart of urban society and recognise their "immense importance" to Britain's cities.
Planning permission has just been given for the building, which will be home to 90 people over 70 in Bermondsey.
It will have a glass-fronted 'community lounge' which can be used by community groups, so that elderly residents can mingle with school children and locals.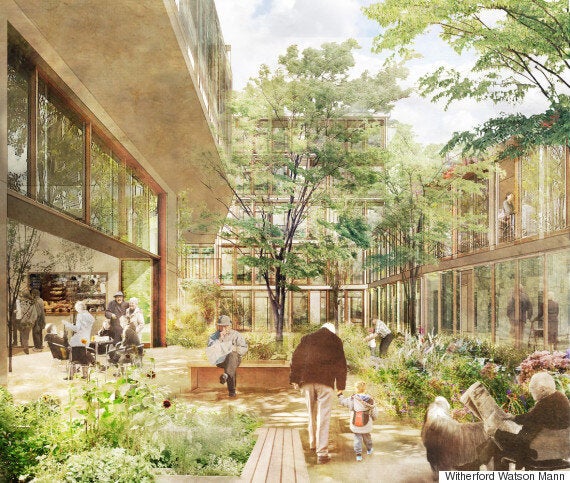 The homes will move older people away from 'the margins'
The current building on the site - a former care home - will be demolished and replaced with a design boasting connecting walkways and communal areas that are "highly visible" from the road, and will have a cookery school rather than a kitchen, so residents can interact.
It will avoid the habit of housing older people "on the margins" in 'retreat'-style building, according architects Witherford Watson Mann, who were behind the redesign of London's Olympic Park and the award-winning Astley Castle.
Almshouses were first created in Britain in the Middle Ages, as homes typically for elderly poor residents, often funded by the church.
Stephen Witherford, a director of Witherford Watson Mann, told HuffPost UK that these buildings have traditionally kept older people cut off from the community.
"When you think of a traditional almshouse, they tended to be a sort of u-shape, set back from the road, with a fence across the front and a garden. And somewhere in the centre, at the back further away from the road would be - depending on who funded it – either be a chapel or a small meeting hall for the residents if it was a guild."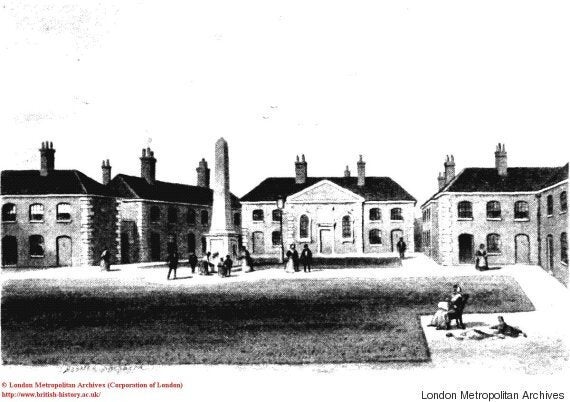 A more typical 'almshouse'
"You'd sort of characterise them as retreats, in that they are set back at a distance from the street."
In a break from the previous style, the 'ends' of the u-shaped building will be joined by a sociable walkway, with apartments arranged around a garden courtyard to encourage residents to spend time together. "The walkway is quite generous in its width, with glass and timber walkways, so they can have a chair outside and sit next to the garden court, with a friend," said Witherford.
Witherford said isolation was a huge problem for people living in urban areas: "There's a lot of discussion around this issue of loneliness, particularly in cities, ironically. You've got very dispersed families, some people are abroad, so the family structure we knew has obviously transformed geographically.
"A lot of older people they don't want to be seen as a burden," he added. "They lose a partner and they get very lonely and their wellbeing deteriorates significantly through that, health and appearance."
The public lounge area is key to connecting residents with the outside world, he explained: "It's really critical. The collective room would previously have been a chapel or hall at the back of the building. We've now brought that to the very front, directly adjacent to the street. We've made it transparent and we've made it publicly accessible."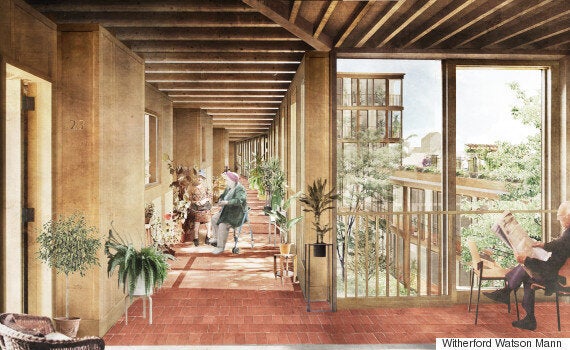 The almshouse will offer social housing to 90 older residents in Southwark and should be completed in 2018.
Its setup will be somewhere between sheltered housing and a nursing home: residents can live independently but there is the provision for 24/7 health support.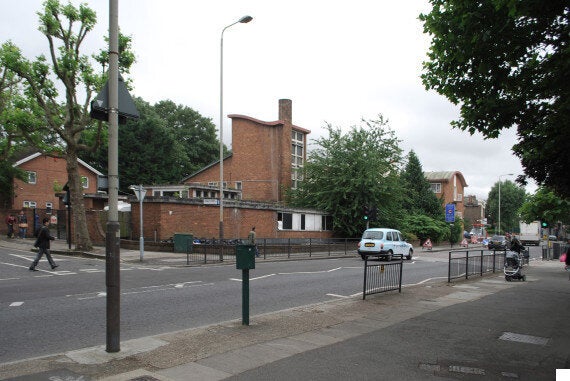 The current building in Bermondsey will be demolished
The new building is designed to reflect the characteristics of the Victorian terraced houses around it but also to have a "strong presence" on the street with purple-brown bricks and timber-framed windows.
It is being built for United St Saviour's, a 500-year old charity that funds community projects that also runs two other almshouses, both in the traditional style.
Witherford said care workers at other homes, which have been designed to be more communal, have seen health benefits for residents. "Whatever state of health they're in, they all get a bit better, straight away. Bringing them together into a social relationship tends to immediately have a positive effect on their wellbeing."
He added: "The key issue is to recognise the immense importance of older people to high streets and urban centres in terms of their ability to engage in existing social networks and contribute skills, knowledge and kindness across generations, particularly to young people.
"This is mutually beneficial and helps create a sense of purpose, combating loneliness and a sense of low self-worth."
WWM have also worked on Asterly castle, creating a contemporary home within ruins, as well as the Olympic Park 'masterplan' to created 6,800 homes on the site of the 2102 Games.
"It's about fun," he told HuffPost UK. "It's really about the opposite of a city which London's becoming where you almost, because of land value – you move older people out to the margins as a kind of distancing from urban life. What we're saying is they've just got a huge role to play in urban life, that's the thing we've really come to realise."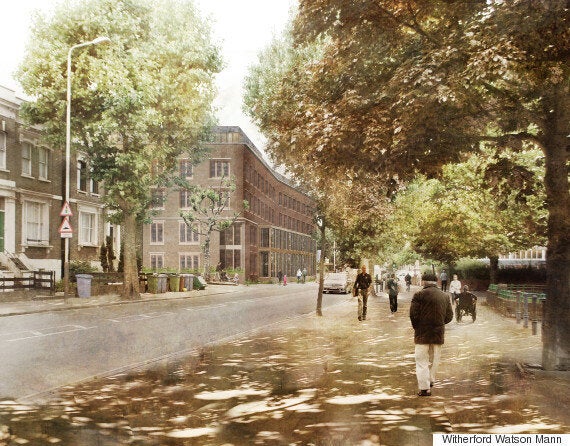 The building will have 51 one-bed apartments and six two-bed apartments as well as a private residents' lounge, a craft room, a bathing room, hairdressing salon and meeting spaces.