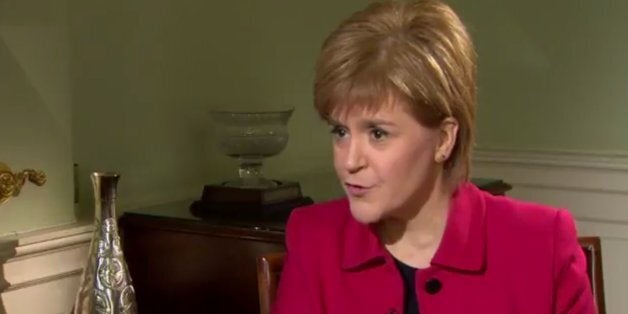 Nicola Sturgeon has insisted she is not hoping to "engineer" a 'no' vote in the upcoming European Union referendum in order hold another vote on Scottish independence.
The Scottish first minister also warned David Cameron that holding the referendum in June would be a mistake.
Sturgeon has repeatedly said that if the UK votes to leave the EU then it would be legitimate for Scotland to hold a second independence referendum.
Speaking to the BBC's Andrew Marr programme on Sunday, Sturgeon said: "If Scotland had voted to stay in and the UK as a whole votes to to come out, which therefore means Scotland faces being taken out of the EU when we don't want to be, I have said before and I will say again, it is highly likely that would trigger an overwhelming demand for a second referendum on independence," she said.
She added: "The democratic outrage of being taken out of Europe against our will would make that almost inevitable."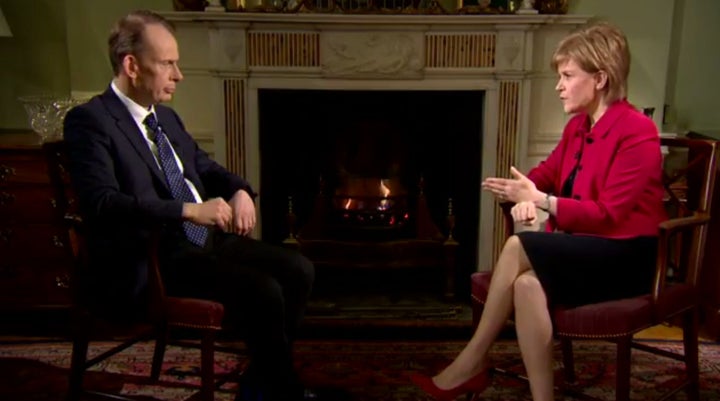 However Sturgeon said she was not hoping for that outcome. "I don't want that situation to arise. I am not taking some sort of Machiavellian view of this, that somehow I want to engineer that scenario because it might lead to a second independence referendum," she told Marr.
Sturgeon also warned David Cameron that the 'In' campaign, which he is expected to lead, must not try and scare voters into voting to remain in the EU.
On the timing of the referendum, she said: "Two reasons why I would not be in favour of a June referendum.
"One, you might interpret as being a bit selfish. The Scottish election is in May, indeed the Welsh, Northern Irish, London elections are in May. I think to have a referendum campaign starting in parallel would be disrespectful to those important elections.
"The second reason is I think it would be better for David Cameron to leave more time between - if he does get a deal at the February European Council - to leave more time between that deal and the point of decision.
She added: "One of the big problems I see for the 'In' campaign, at the moment, is that, as far as David Cameron is concerned, it is very much focused on these narrow issues of renegotiation when in actual fact if the 'In' campaign is going to prevail, this is going to have to become a 'positive in principle' campaign about why it's better for the UK to stay within the European Union," she said.