The corpses of three sperm whales have washed up on the Lincolnshire coast.
One was discovered on Skegness beach at about 6.30am on Sunday and two others were found a few miles away at about 8.30pm on Saturday.
It is believed that the three whales found this weekend are from the same pod as a whale that died in Hunstanton, Norfolk, on Friday.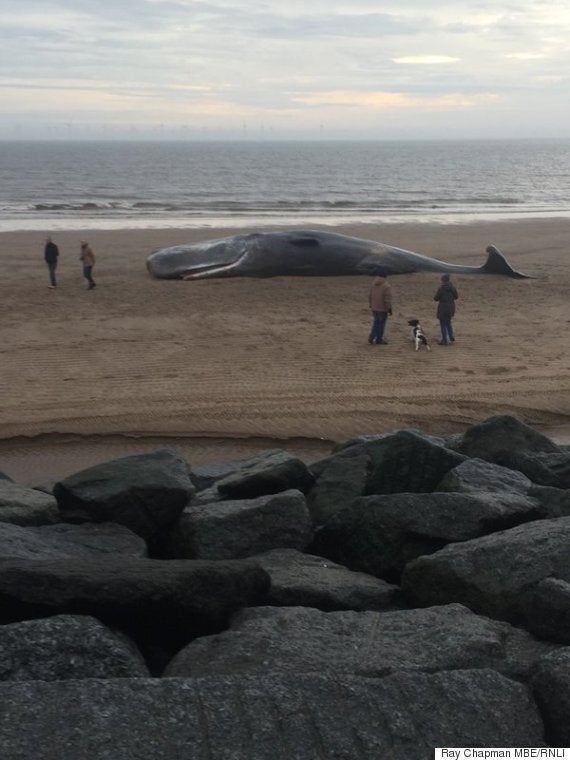 A dead whale was found on Skegness beach on Sunday morning
The bodies have been cordoned off and members of the public are being asked not to go near them as the council awaits permission to clear the area.
The bodies will be examined by the Cetacean Strandings Investigation Programme.
These latest whale deaths come after a 45ft sperm whale, weighing about 30 tonnes, died on a Norfolk beach on Friday.
Article continues below slideshow: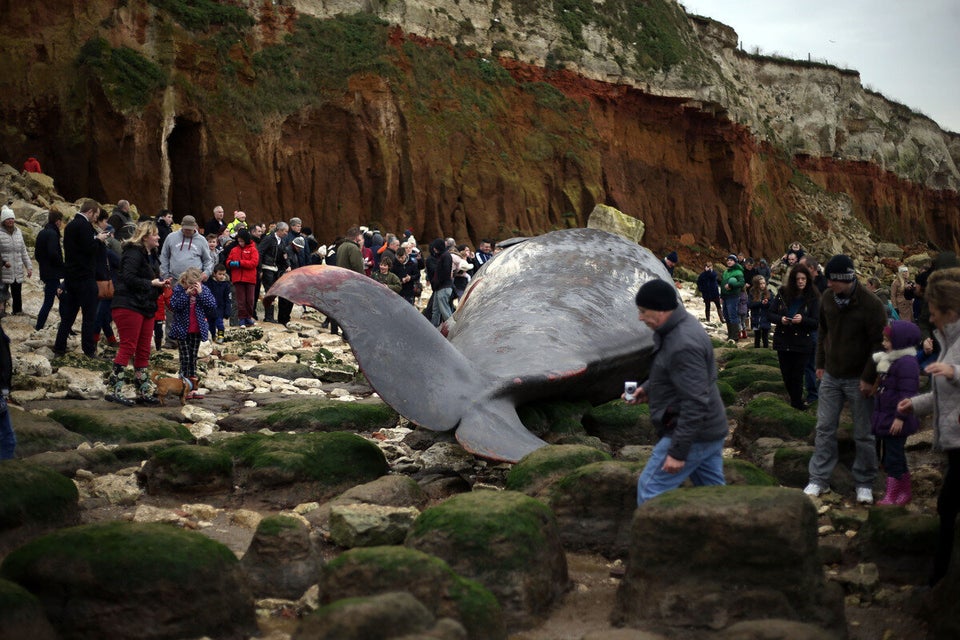 Sperm whale beached in Norfolk
Natalie Emmerson, from Hunstanton Sealife Sanctuary, told ITV News: "It is entirely possible that these whales at Skegness are from the same pod. If all have washed up dead it is too much of a coincidence.
"It is possible that they were on the rocks and injured themselves as they managed to free themselves."
Many whales have become stranded across the North Sea in recent weeks, with incidents in Germany and the Netherlands.
He said: "They feed on squid and what's probably happened is that squid came in and the whales fed upon them but ran out of food.
"The further south they got the shallower the water gets and when they got to Norfolk, which is very, very shallow, it's quite difficult to navigate and they tend to lose their way and actually strand."
Popular in the Community