Dani Harmer, most famously known as playing the role of 'Tracey Beaker' on CBBC, has announced she is expecting her first child.
The 26-year-old, who also starred in Strictly Come Dancing, said she can't wait to start a family with boyfriend Simon Brough.
She told Hello! magazine: "We're over the moon. I still wake up every morning and go, 'I'm pregnant.'
"It was amazing seeing the scan. I find the whole thing absolutely fascinating. What an amazing, clever thing to be going on inside my body."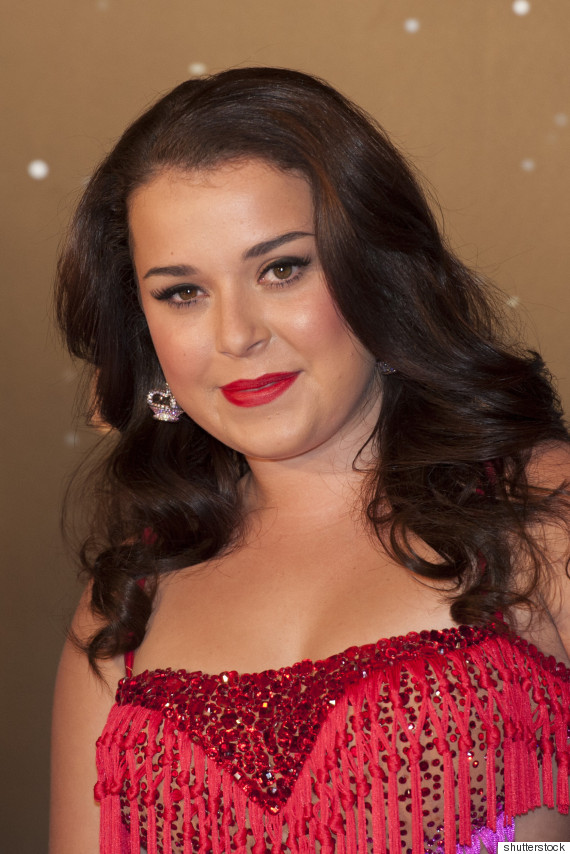 Harmer said she will be taking parenting advice and inspiration from her own mum when the baby is born.
She added: "My mum was really fun and she was a friend as well as a mum.
"That's what I'd like to have with my child. I know I can tell my mum absolutely anything."
The actress said she knows people still see her as a teenager, having been such an icon as her role in Jacqueline Wilson's TV adaption of Tracey Beaker back in 2002.
But she said she's beyond excited to become a mum.
"I absolutely can't wait. I'm also really nervous. But I guess I just have to take each day as it comes," she added.
Since announcing the news, Harmer has been flooded with congratulatory messages on social media.
She responded by telling her 123,00 followers she is "over the moon", as well as saying her mum can't wait to be a grandmother.
❤️ me and @sbrough18 are over the moon 🐣xxxx https://t.co/t1PxtUMsza

— Dani Harmer (@MissDaniJHarmer) January 25, 2016
Thank you all so much for your lovely tweets! Such an exciting time for me and @sbrough18 🙊xxxx

— Dani Harmer (@MissDaniJHarmer) January 25, 2016
Aw thank you gorgeous lady! Yes @mummyjharmer can not wait to be a nanny ❤️xxx https://t.co/ztE22lDfiE

— Dani Harmer (@MissDaniJHarmer) January 25, 2016
Read the full interview in this week's Hello! magazine.
SEE ALSO:

'Strictly Come Dancing': Dani Harmer Blasts Weight Critics As She Receives Glossy Makeover (PICS)

Awkward Pregnancy Announcement: Meteorologist's Baby News Doesn't Get The Warm Reception She Hoped For

Wayne Rooney And Coleen Rooney Have Just Given Birth To Third Son Kit Joseph Rooney