Jeremy Clarkson has come under fire for his latest newspaper column, where he addressed the issues faced by transgender people.
READ MORE:
The controversial TV personality dismissed the plight of the trans community in a piece for The Sunday Times, writing: "[The media] have decided that we must now all turn our attention to the plight of people who want to change their name from Stan to Loretta.
"As far as I was concerned, men who want to be women were only really to be found on the internet or in the seedier bits of Bangkok. They were called ladyboys, and in my mind they were nothing more than the punchline in a stag night anecdote."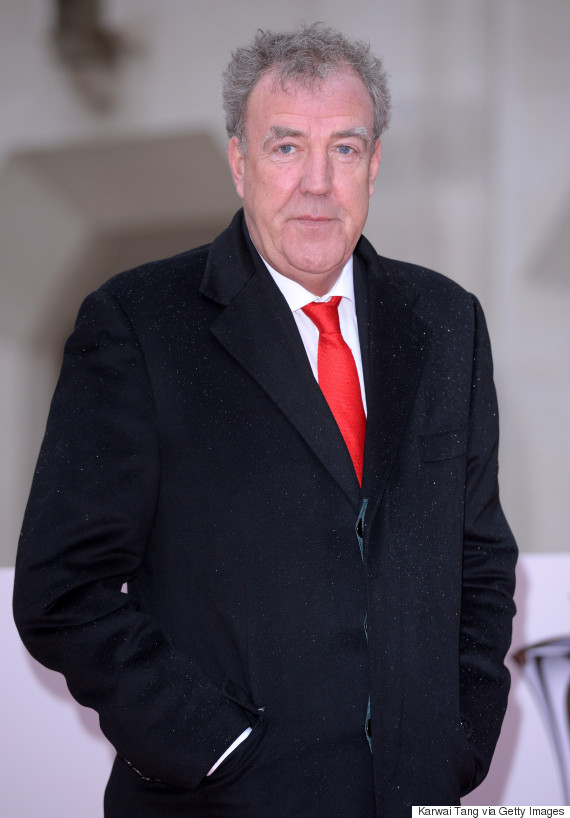 Jeremy Clarkson
More specifically, he then went on to criticise the parents of transgender children, for "poisoning the minds" of their families, by allowing their children to live their life as their preferred gender.
He added: "I wanted to seek out [the parents] and explain that they were free to live a lunatic life, they must not – and I was going to emphasise this with spittle - be allowed to poison the mind of a child...
"[Children] dream impossible dreams. You don't actually take them seriously. You don't take them to a hospital when they're 10 and say, 'He wants to be a girl, so can you lop his todger off?'"
The column has struck a particular chord with Twitter users, who branded his remarks "offensive" and "transphobic", with transgender activist Paris Lee among those to share her disgust:
I would like to invite you @JeremyClarkson to read about Leelah Alcorn, who committed suicide last year aged just 17 https://t.co/wfwW1diKk3

— Paris Lees (@ParisLees) January 24, 2016
Parents aren't forcing kids to be transgender. The overwhelming majority of trans people have had to fight to be accepted by their families.

— Paris Lees (@ParisLees) January 24, 2016
I seldom use this word, but saying anything that might encourage parents of transgender children not to support those children fully is evil

— Paris Lees (@ParisLees) January 24, 2016
I'd also like to invite @JeremyClarkson to look at the 48% of young trans people in Britain who've attempted suicide https://t.co/JMBCWn68On

— Paris Lees (@ParisLees) January 24, 2016
I will never, ever understand why some people use their time on this earth to make life more difficult for other people rather than better.

— Paris Lees (@ParisLees) January 24, 2016
Other Twitter users have followed suit, voicing their counter-viewers on social media, and referring to the column as "hate speech".
@thesundaytimes you should be ashamed of yourselves for publishing @JeremyClarkson's hate speech article.

— AlfieWaldron (@AlfieWaldron) January 24, 2016
We all knew Jeremy Clarkson was a pretentious prick but now he's transphobic too #classy

— Georgina Bunney (@GeorginaBunney) January 25, 2016
ppl defending jeremy clarkson by going "he's a dick, but he's entertaining" glad u think hate speech is fun

— Raye til Jupitros IV (@quinaquin) January 25, 2016
I see @JeremyClarkson has been showing his ignorance again. His comments could harm young trans people already at higher suicide risk.

— Caron Lindsay (@caronmlindsay) January 25, 2016
It was never ok for trans people to be your punchline, Mr Clarkson, even before you found out some of them are white.

— Sez (@wordgeeksez) January 25, 2016
No respect for anyone that sticks up for Jeremy Clarkson. Especially after that horrendous column of this this weekend.

— Gav (@GTRussell) January 25, 2016
Jeremy Clarkson is so deplorable. It must be so tiring being so ignorant. What an absolute disgusting piece of shit.

— Lee Peart (@itsleepeart) January 25, 2016
jeremy clarkson is so disgusting. he's a cis man who knows nothing about trans struggles. pic.twitter.com/VCDkbs8NI3

— gem (@vegbby) January 24, 2016
Unbelievably vicious hate speech:

Jeremy Clarkson 'Transgender Women Are Ladyboys And Nothing More Than A Punchline'

January 24, 2016
Wow, what a massive vile piece of shit Jeremy Clarkson is. Just read his nasty transphobic comments in the Sunday Times. Utter wanker.

— Rob (@rotster) January 24, 2016
This is far from the first backlash that Jeremy Clarkson has faced, though, with his last few months presenting 'Top Gear' being doused in controversy, having faced accusations of racism and homophobia.
It was recently revealed that the 'Top Gear' producer he assaulted, leading to his departure from the show, is filing a lawsuit against him for "racial discrimination".
LIKE US ON FACEBOOK | FOLLOW US ON TWITTER