The singer known as Black has died, following a road traffic accident two weeks ago.
Colin Vearncombe, whose biggest hit was 'Wonderful Life' in 1987, was 53, and had been in a coma since the accident. His publicist confirmed that he died peacefully surrounded by his family, who were singing him on his way.
His wife Camilla and his three sons paid tribute to the staff at the Intensive Treatment Unit of Cork University Hospital saying; "Colin received the best possible care from the expert and highly professional staff there and we are deeply grateful for everything they did."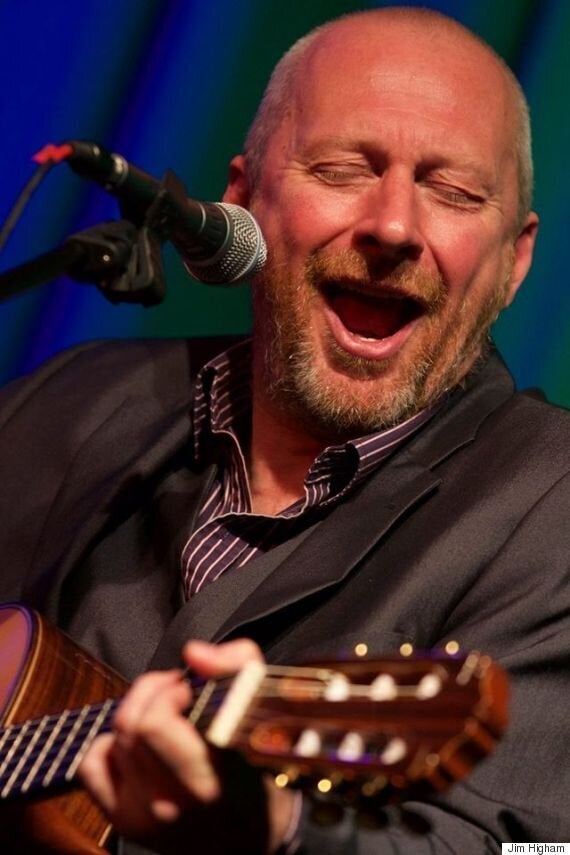 Colin Vearncombe died on Tuesday, following a car accident 16 days before
Colin's family are planning a private funeral for the singer, with a memorial service to take place in Liverpool in the near future.
The date and time will be announced in due course, along with details of a charity to which any donations in memory of Colin can be made.
It's a wonderful, wonderful life
Colin Vearncombe enjoyed mainstream success in the late 1980s under the name Black when 'Wonderful Life' became a massive hit worldwide. The song was a ballad written in a minor key, ironically titled after the musician had experienced a particularly dismal year, with a previous group disbanding and his losing his recording contract.
The album of the same name, released in 1987, had similar success, reaping commercial, critical acclaim and in the process selling over two million records worldwide with Comedy (1988) and Black (1991).
In 1991 he launch his owned independent label Nero Schwarz. 15 albums followed in the intervening 25 years. His most recent album, 'Blind Faith', was funded by a popular crowdfunding campaign. Released in the summer of 2015 it received glowing reviews across the press, including 4 stars in The Guardian and showed the Liverpool born singer was back to his creative best.
In the past three years, Vearncombe had made a successful return to touring, having completed five headline tours in the UK as well as across Europe. His most recent TV appearance was in November 2015 when he recorded a Catalan version of Wonderful Life as a fundraiser for the Catalan telethon La Marató de TV3. His recording has helped raise over seven million pounds for the charity.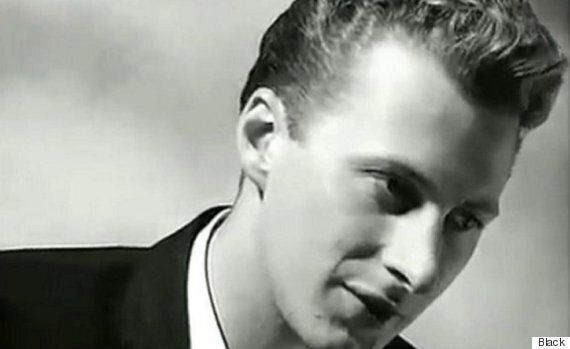 'Wonderful Life' brought Black a worldwide hit
Colin Vearncombe was born in Liverpool on 26 May 1962, and was inspired by a viewing of Elvis's 'Jailhouse Rock' to take up music himself. If he was surprised by his overnight worldwide success of 'Wonderful Life' in the 1980s, he was also philosophical.
"Once you've had a hit, it's hard to write another song without having that in the back of your mind,. For a long time, I would find myself hearing 'I like it, but it's not 'Wonderful Life", says Colin.
"It was surprising how little of the pop star life was as I had imagined it. I was frustrated by how few of the people in the music world I respected. Maybe I just didn't go to the right clubs.
I've never been a great schmoozer or networker and the idea of setting out to meet a certain type of people is anathema to me.
The highlight was meeting Roddy Frame, and he looked as pissed off as I was. It was two years of disappointment – I didn't have any wild sex, I'm not a druggie, so I was just digging a hole for myself."
When his following albums failed to secure the same sales, Colin took an extended hiatus before making an energetic comeback in 1999, a return which propelled him through the next decade, more albums, more tours, and finally the release in 2007 of a compilation of songs spanning more than twenty years that had been originally released both under Colin's real name and his professional one.
"We called it BLACK:CV as no pun is too obvious for its use in our organisation," says Colin.
His final album is awaiting release, having been funded by audience's pledges. The project had reached 240% of its budget target by the time of the singer's death, with the title 'Blind Faith' inspired by the confidence Colin Vearncombe always enjoyed with his fans.
Related