The days of trying to find a seat in McDonald's while balancing your food on a tray could soon be over.
The fast food chain has announced it will be introducing table service to hundreds of its UK restaurants by the end of 2016.
Waiters and waitresses will appear in 400 revamped restaurants after table service was successfully trialled in 14 McDonald's restaurants last year.
The number of locations selling the brand's Signature Collection burgers is also due to double from 30 to 60 within six weeks.
The fancy burgers are made-to-order and come in served in brioche-style buns.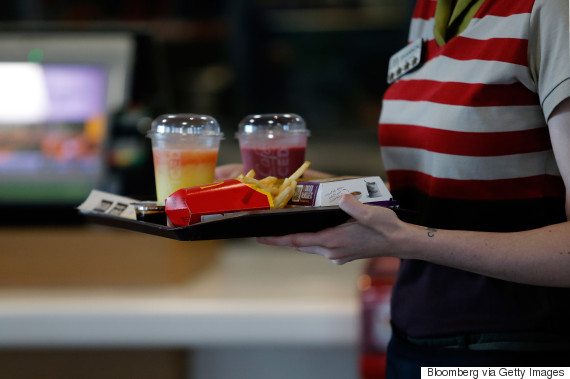 A photo taken during the table service trial
Paul Pomroy, the chief executive of McDonald's UK, told The Guardian: "Investing in our customer experience is paramount. It's important that we continue to listen to the 3.7 million people who visit us every day and respond with even more reasons for them to come to our restaurants.
"In 2016 we will continue to focus on providing great value and variety, as well as invest in our restaurants, our people and our menu, to ensure customers enjoy a great experience every time they visit us."
The announcement comes after the fast food chain launched its first 'McDonald's Next' restaurant in Hong Kong recently.
The McDonald's Next restaurant includes quinoa and couscous on the menus and has phone-charging stations for customer use.
SEE ALSO:

McDonald's Launch Sleek New Restaurant Complete With Salad Bar And Table Service

One Woman's Visit To McDonalds Ended In Tears For All The Right Reasons